Creating A Thriving
Earth For All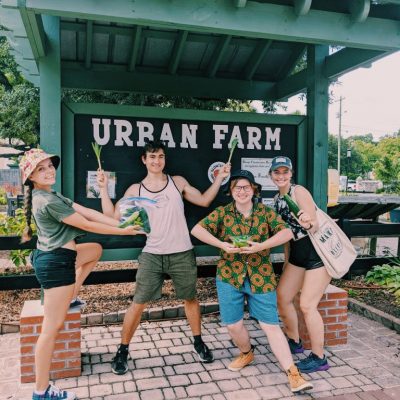 About Us
Synergies is a digital platform produced by the Center for Sustainable Development at the College of Charleston to educate, inspire, and mobilize students, staff, and the greater community to embody sustainability in their work and their lives. We intend Synergies to be a community resource with articles, essays, artwork, podcasts, and DIY projects connected with creating a thriving Earth for all.
The Center for Sustainable Development is centrally located within Academic Affairs at the College of Charleston and is comprised of staff members and student interns.
For more information, contact us at sustainability@cofc.edu. 
Campus Sustainability Map
Click on different icons for a brief description and a picture of some different sustainability initiatives around campus!