Media Team
Camela Guevara
Media Manager and Lead Designer
Camela Guevara graduated from the College of Charleston in 2010 with an art degree. While at the college, she learned garment sewing at the Rose Knot, an alterations shop. Sewing found its way into her artwork, while renting a studio at Redux Contemporary Art Center. She has worked in sewing, small-scale manufacturing, and art supplies, in addition to photography and graphic design. She has done branding for non-profits such as Carolina Youth Action Project and Redux Contemporary Art Center.
In her artwork, she creates handmade monuments to unsung labor through sewing, weaving, and embroidery. She teaches embroidery with a hand screen printed sampler of stitches. She is currently creating a handmade wardrobe to reduce dependency on fast fashion.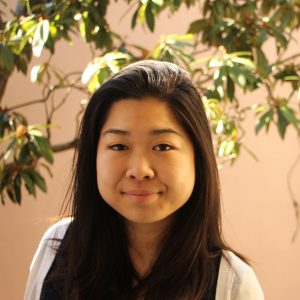 Julie Chea
Creative Content Developer
Julie is a recent graduate of the College of Charleston in the spring of 2018 with a degree in Computing in the Arts, with a concentration in Studio Art. While at the College, she was actively involved in several organizations that focused on social justice, diversity, and sustainability. She was also one of the first members to participate in the Urban Agriculture Apprenticeship. Now as she navigates post-grad, she strives to explore the intersections of art, technology, and activism in order to pursue additional paths that cultivate dialogue about social justice and community narratives in today's tech-saturated culture. Always excited to collaborate as a team, Julie thrives in environments that seek to empower one another while promoting mindful and sustainable practices.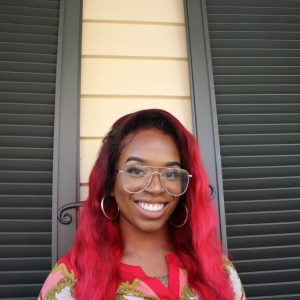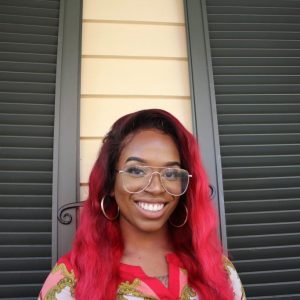 Vanity Reid Deterville
Podcast Intern
Vanity Reid Deterville is a junior Political Science major concentrating in Public Policy at the College of Charleston and a native of Charleston, SC. She has dedicated her time as an activist to LGBTQ initiatives and populations throughout the Lowcountry experiencing housing and food instability through the outreach of "We Are Family," an organization dedicated to LBGTQ youth here in Charleston, with the collaboration of the The College of Charleston Joseph P. Riley Center for Livable Communities and the administration of the "Charleston YOUth Count". She believes that tradition has sometimes maintained a restrictive stronghold on southern families and queer youth of color. As a new Facilitator of the "Transformative Teaching Collective", she is an advocate of restorative justice, the art for social change and the implementation of the appropriate change necessary for inclusive and progressive thinking, to provide support and professional development for marginalized communities like the LGBTQ community and communities of color. With the work she has done with the Eastside Community Development Corporation she is a steadfast activist for equitable and accessible housing for marginalized communities in Peninsular Charleston, SC.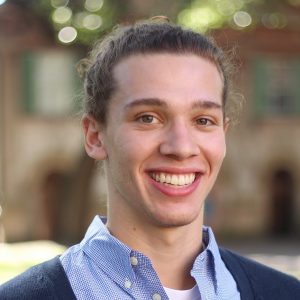 Sam Jenkins
Graphic Design and Web Designer Intern
Sam is a Junior at the College pursuing a degree in Computing in the Arts with a concentration in Digital Media.  He is also a member of the College of Charleston Honors College and Phi Eta Sigma Honors Society. Growing up in Charleston, West Virginia, Sam developed a love for nature at a young age, which has lasted to this day.  He became familiar with the idea of sustainability during his freshman year when he took a course entitled "Sustainability, Innovation, and Technology", in which the collaboration between emerging technology and sustainable practices was discussed.  With a background in the mountains of WV and a future career in Computer Science, Sam believes it is important to consider sustainable practices in our advances in technology. Outside of school, Sam enjoys playing basketball, gaming, and creating digital art.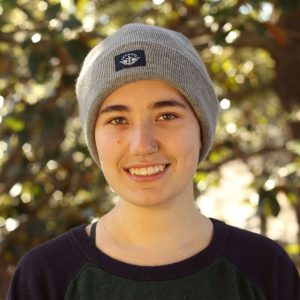 Lucas Romanova
Photography and Videography Intern
Lucas Romanova is a currently a Junior at the College and is studying Computing In the Arts with a Russian Studies minor. They have always had a passion for sustainability and implement a sustainable lifestyle such as being vegan, recycling and looking hard at their carbon footprint. Lucas is excited to be an intern at the Office and is especially excited to learn new ways to create media as a part of the media intern. They are always ready to show a picture of their cat or to find new vegan restaurants to go to!
Office of Sustainability Staff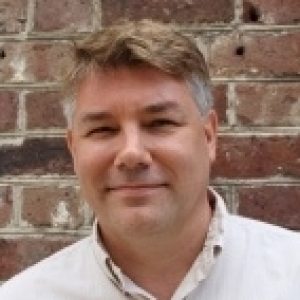 Dr. Brian Fisher
Director
Dr. Fisher came to the College of Charleston in 2009 after getting his PhD. from UC Irvine. He has a joint appointment in the Office, sharing time between serving as Director and teaching courses out of the Political Science department. In his free time he enjoys supporting his Pittsburgh Steelers and alma mater Auburn Tigers and spending time with is wife Brenda and their four children.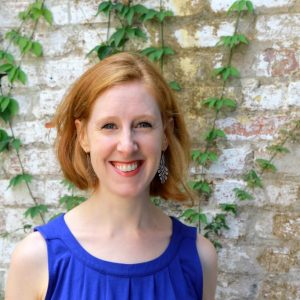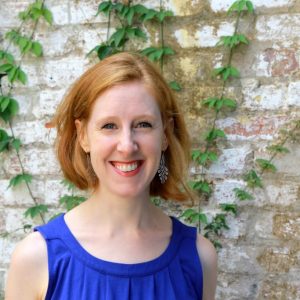 Dr. Ashley Lavender
Internship and Student Coordinator
Dr. Lavender joined the Office in May 2017 after teaching at the College of Charleston during the 2016-2017 academic year. In addition to this full-time staff position, she enjoys teaching various courses related to sustainability in the Department of Biology. She earned her B.S. in Ecology and Evolutionary Biology (minor: Marine Biology) and B.A. in German at the University of Connecticut and then went on to Drexel, Penn State and Old Dominion Universities to earn her M.S. in Biology and Ph.D. in Ecological Sciences. Shortly before completing her doctorate, she was selected to participate in Duke University's Marine Conservation Summer Institute. Her perspective has widened from environmental stewardship as the effects of human activities on the Planet become increasingly more pronounced and pervasive, calling for a holistic, constructive, and multi-tiered approach to sustainability. Basking in nature, studying and mitigating the impacts of human activities on aquatic life (especially acoustic impacts), connecting humans to life's source, rehabilitating wildlife, dancing, practicing yoga, co-managing an upcycled accessories business, engaging with the community through public outreach and partnerships, and studying and conserving turtles are among her passions. She indeed has a zest for life and is thrilled to be a member of the Office of Sustainability Team!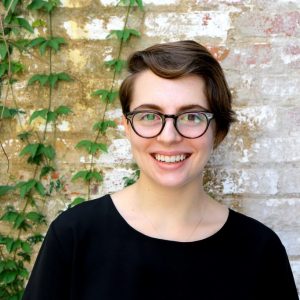 Bianca Lapaz
Assistant Internship Coordinator
Bianca LaPaz has been a resident of the Charleston area for most of her life. She is a third year Urban Studies major at the College of Charleston, concentrating in Sustainable Urbanism, and is minoring in Environmental & Sustainability Studies. Bianca spent a year as an intern working on the Social Justice Coffee Hour team before being hired as the Assistant Internship Coordinator. She is a born-again environmentalist and social justice advocate through her involvement in the Bonner Leader Program. Her hobbies include reading, writing, sewing, bird-watching, making artwork, collecting specimens for her shadow box, listening to podcasts, and mothering her elderly cat, Moby. She is infamous for her existential Snapchats and dried flower arrangements, and takes pride in her enigmatic qualities. Sustainability has been her passion for several years now, with the foundation being set through a lot of self-education and exploration late in high school. Her time at the College and especially at the Office has broadened her horizons when it comes to learning to live sustainably and make sustainable decisions. She seeks to use her degree in Urban Studies to address various issues surrounding sustainable urban planning, especially in the face of climate change, in the hopes of promoting environmental, economic, and social justice. Bianca is looking forward to working for the office in this new capacity and supporting the interns and fellow staff in all of their endeavors.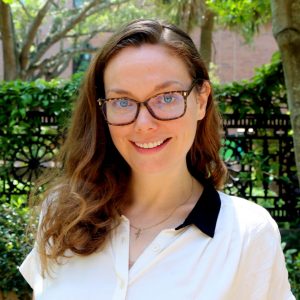 Jennifer Saunder 
Zero Waste Program Manager
Long time friend of the office, Jennifer first got involved in campus sustainability issues as a graduate student in the Masters of Environmental Studies Program 2009-2012. After teaching in Japan for three years from 2012 to 2015, she returned full-circle to CofC as an adjunct professor of environmental studies Fall of 2016. She joined the Office of Sustainability in an official capacity as Zero Waste Program Manager in May of 2018. Ever looking for points of intervention in systems responsible for environmental degradation and social injustice, she is a big proponent of community involvement and taking action on multiple scales. She's a co-creator of The Stone Soup Collective, a nonprofit dedicated to making healthy food for those in need. Please feel free to reach out to her about ways you can get involved! She also enjoys martial arts (aikido and karate in particular), reading, being outside, and plants (growing, eating, and otherwise enjoying them). 
Eliza Bower
Sustainable Transportation Manager
Eliza Bower graduated from the College of Charleston in the spring of 2015 with a degree in Historic Preservation and Community Planning, and Art History, with a minor in Urban Studies. Now she is in grad school getting her masters in Community Planning Policy and Design.  Eliza is the Sustainable Transportation Program Manager at the office. She manages the college's Bike Share Program, promotes bike safety, and encourages the campus community to use alternative transportation. You can see her riding around town on her bumper sticker-ed bike wearing a lavender helmet.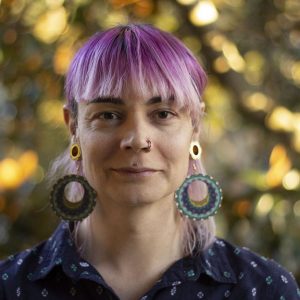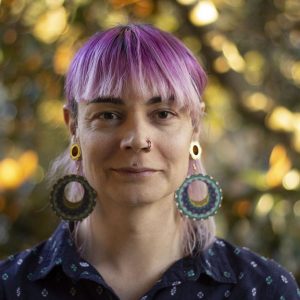 Skyelynn Landry
We Are Family Liaison and Community Transportation Liaison
Skyelynn's relationship with the Office of Sustainability began in 2016 during her work with Southerners on New Ground as a member-leader of the Charleston chapter of the abolitionist and queer liberation grassroots organization. Though her earliest lens of sustainability developed as a child through her love of nature, hiking, camping, and all things outdoors, her political engagement, work in grassroots community organizing, and personal struggles as a queer and transgender person have expanded her scope of sustainability to the dimensions of personal, social, economic, and beyond. In addition to other community organizations and groups, Skyelynn works directly with the lgbtq+ youth support organization We Are Family, which recently opened a second-hand store in North Charleston called Closet Case Thrift. Closing the loop in the production of textiles and other material goods to build more circular economies, including sustainable food systems, is something in which Skyelynn is deeply invested. Her academic background is in psychology, and she was the first Clemson graduate to focus a minor in Modern Language – Chinese, which she helped officially establish at the institution while preparing for a semester abroad in Dalian, China. She went on to live in China for six years, teaching English while immersing herself in the language culture outside of the classroom. Skyelynn speaks and reads Mandarin Chinese fluently as well as French with a strong basis in both Spanish and German. Her lifelong goal is to be able to speak 10 languages fluently. Number one on her bucket list, however, is to see aurora borealis with her own eyes.