Happy Valentine's Day!
Author: Isabel Crews
Cheers to all of you for being able to get through a tough time. Take this week and this Valentine's Day to give yourself some love and to let the people you care about know you are thinking about them. 
Are you trying to find ways to celebrate this holiday safely and sustainably? Look no further! Here are 5 ways to stay safe and celebrate sustainably this Valentine's Day.
1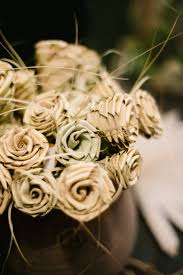 Save the bees! Skip the regular roses that are out of season and usually come in plastic wrap, and opt for a bouquet of beautiful, locally made Palmetto Roses instead. Click here to find a local organization that sells them.
2
Stop by your local bookstore and grab a book from the "Blind Date with a Book" section or randomly choose one online. One bookstore that I've visited that does this is Buxton Books on King Street; they also limit the number of customers in-store, require masks, and have you sanitize upon entry. Some other places to buy physical copies are Blue Bicycle Books on King Street or CofC's Barnes and Noble.
3
Use Scener to watch a movie with your partner, friends, or family! You can host a private or public watch party and it will sync the film you are watching on (Hulu, Netflix, Amazon, etc).
4
Virtual Valentine's! If you are running out of time or trying to skip paper cards, try using Canva or another application to create your own electronic cards. The card above was made with Canva!
5
Celebrate both Valentine's Day and Black History Month by discovering and sharing work done by BIPOC artists such as: Audre Lorde, Le'Rita Clark, Crystal Valentine, and Heather Hill.
About the author: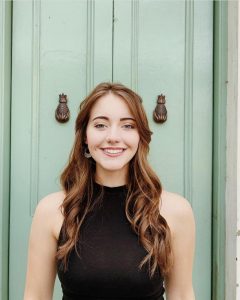 Isabel Crews is studying International Studies, French, and Communication at the College. Her endeavors with Zero Waste at her high school and her passion for sustainability led her to the Center for Sustainable Development. She volunteered as a Bonner Leader Assistant and later took the Editorial Content Intern role during the Summer of 2020. As the current Editorial Content Intern, she hopes to continue learning about sustainability and coordinating events to educate and engage the greater campus community. She also hopes to inspire others to live sustainably and get involved in the campus and the Charleston community. Outside of her involvement at the Center for Sustainable Development, Isabel spends her time volunteering with Bonner, discussing social justice, writing articles for Her Campus, exploring Charleston with her friends, and biking throughout the city. 
Photo by the Post and Courier
Photo by Branches Flower Bar
Photo by Samson Katt from Pexels
Photo by Viktoria Slowikowska from Pexels