It is essential to consider how a person's individual energy use plays a role in others' wellbeing and the planet as a whole. Reducing energy consumption can contribute to limiting harmful emissions and pollutants that affect the environment around us. Not only can reducing energy contribute to better environmental quality and human health, but it can also reduce monetary costs. By incorporating simple energy-saving measures into your life, you can reduce the cost of significant sources of energy use, like heating and cooling buildings. Follow these five easy steps to conserve energy and save money on campus and at home!
Make your primary light source natural light. Whenever possible, turn off lights, open up the blinds and take advantage of natural light. 

Always be conscious of the amount of water you are using. Turn off the faucet while brushing your teeth or shaving to conserve water and energy. 

Take into account the season when changing thermostats. In the summer, keep the temperature no lower than 74 degrees and, in the winter, no higher than 72 degrees.

Always unplug electronic devices when they are not in use. It may seem like they are not using energy, but they still are! Power strips are an easy way to shut off all electronics at once. 

Make sure all the light bulbs in your home/office are LED. LED bulbs are more energy-efficient than incandescent bulbs and CFL bulbs.
About the author: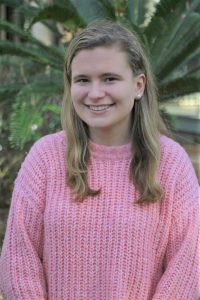 Bridget is a senior at the College of Charleston studying Marine Biology with minors in Environmental Studies and Sustainability and Political Science. She has been working with the Center since Spring of 2020 and currently serves as the Green Office Certification Program Intern. Bridget has enhanced her knowledge by taking many sustainability-related classes at the College and hopes to pursue a career in environmental policy. Bridget loves all things ocean-related and spends a lot of her free time at the beach. She is excited to help extend the Center's sustainability efforts to faculty, staff, and students around campus through the Green Office Certification Program.