Author: Bridget Stafstrom
Double-sided printing is an easy way to improve environmental sustainability in your home or your office. Paper can be a significant source of waste, and the process of making it uses valuable resources, so you must be mindful of how much you are using. Double-sided printing not only saves paper but also can save you money. It is a simple and efficient way to reduce waste that just about every office can incorporate. Settings can vary slightly on Mac devices and Windows devices. Follow the instructions below to learn how to change your computer settings to make double-sided printing the default.
*Printing menu may vary slightly depending on the application you are printing from
*Printer must have double-sided printing capability
Mac Devices:
Step 1: Go to 'File' and select 'Print.'
Step 2: Click on the dropdown menu that says 'Copies & Pages' and select 'Layout.'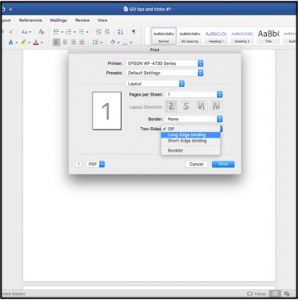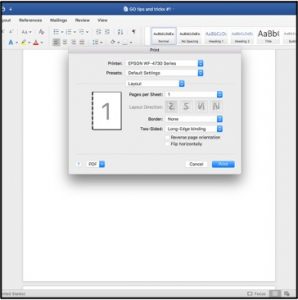 Step 3: Click on the dropdown menu that says 'Two-Sided' and select 'Long-Edge Binding.' 
Step 4: Print!
Windows Device: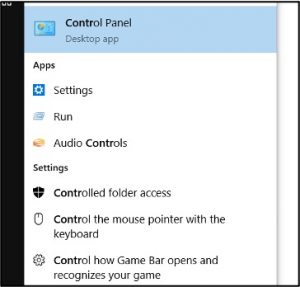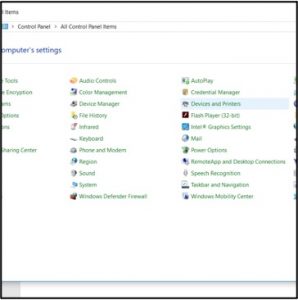 Step 1: Click on the start menu and select 'Control Panel.'
Step 2: Select 'Devices and Printers' 
Step 3: Right-click on the printer you want to use and select 'Printing Preferences.'
Step 4: Click on the dropdown menu that says, 'Print on Both Sides' and select 'Flip on Long Edge.' The printer will be ready to print double-sided!
Thank you for taking the time to learn a quick and easy way to live more sustainably. Happy printing!
Cover photo by Anete Lusina from Pexels.
About the Author: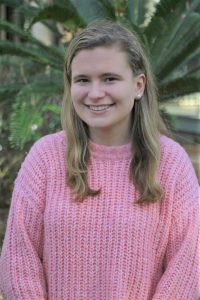 Bridget is a senior at the College of Charleston studying Marine Biology with minors in Environmental Studies and Sustainability and Political Science. She has been working with the Center since Spring of 2020 and currently serves as the Green Office Certification Program Intern. Bridget has enhanced her knowledge by taking many sustainability-related classes at the College and hopes to pursue a career in environmental policy. Bridget loves all things ocean-related and spends a lot of her free time at the beach. She is excited to help extend the Center's sustainability efforts to faculty, staff, and students around campus through the Green Office Certification Program.