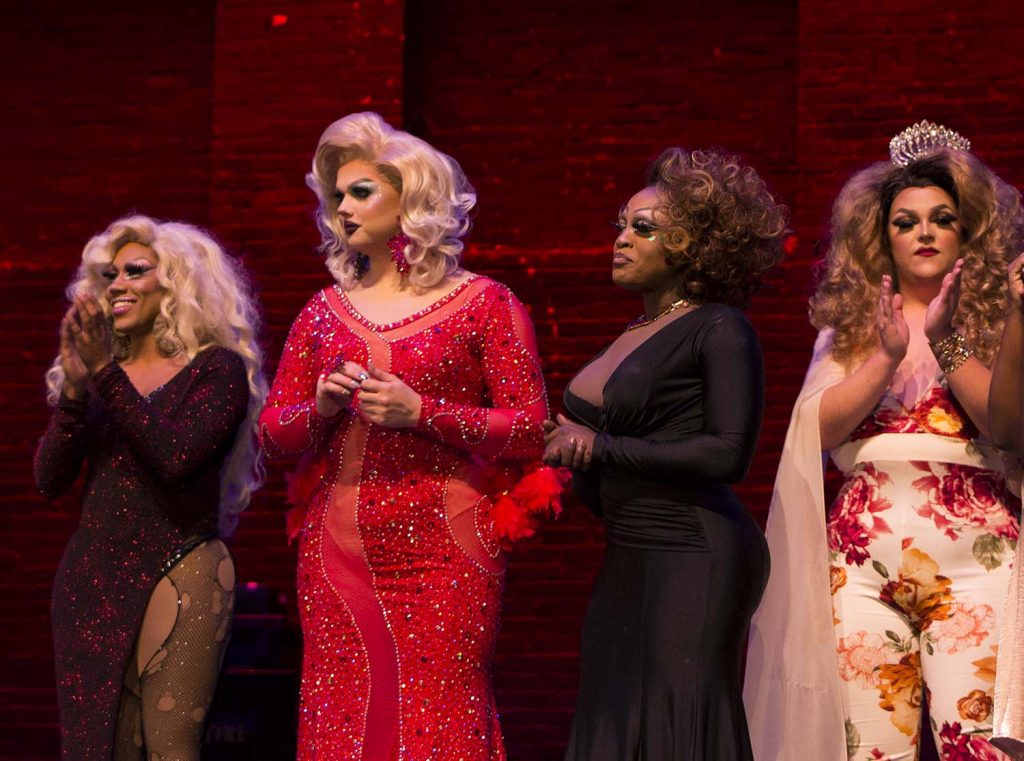 Last month, we attended the Third Annual Charleston Stars Drag Pageant, presented by Prism, Closet Case Thrift Store, and the Office of Sustainability at the Sottile Theatre. Prism aims to support and foster a close community among LGBTQ+ and ally students on campus.
In their words,"this event will give the entire campus the opportunity to be a part of a unique experience that explores gender as a performance art. Whether students want to enter the pageant and perform or simply show support as audience members, we aim to put on a show that will not only entertain but will educate on the rich history of drag performance."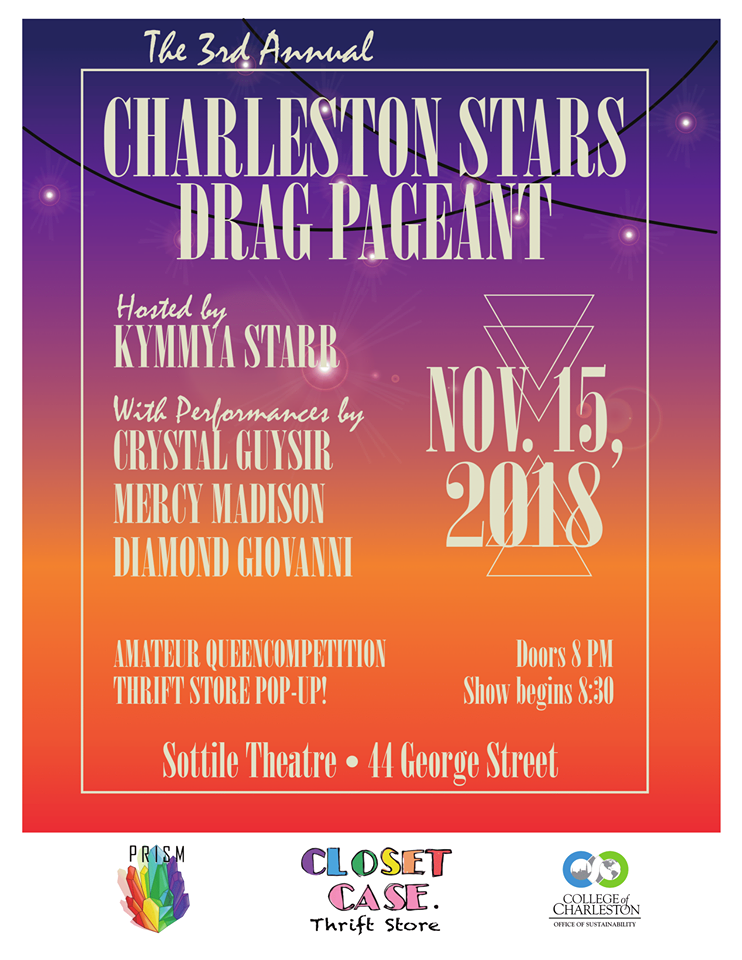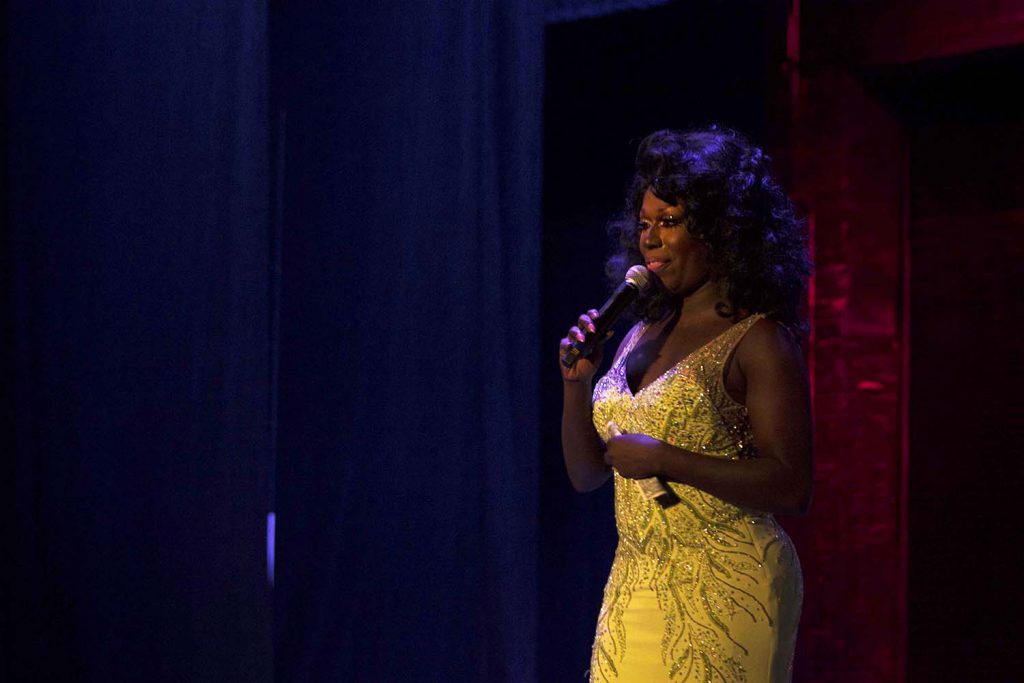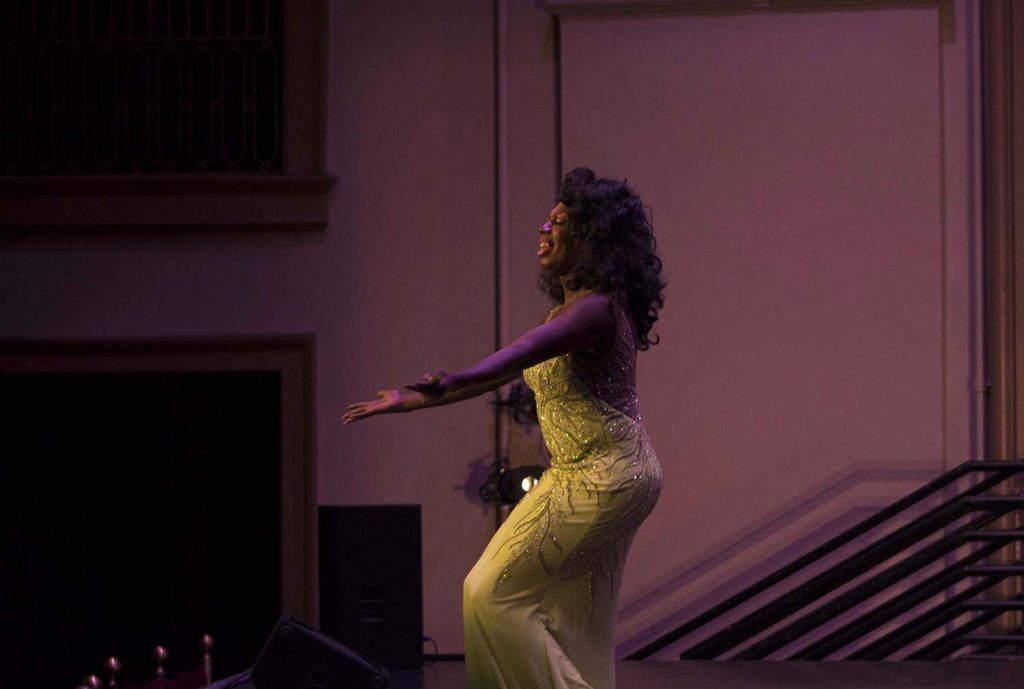 Kymmya Starr hosted the event with grace and humor.
We Are Family is a local non-profit that provides direct support, leadership development opportunities, and advocacy for lesbian, gay, bisexual, transgender, queer, questioning, intersex (LGBTQQI), and straight ally youth. They operate a thrift Store, called Closet Case Thrift to support their mission and provide resources for youth. They set up a pop-up Thrift boutique in the lobby of the Sottile Theatre for attendees to peruse and update their closets while supporting We Are Family.
In addition, Closet Case also had a runway show of their clothing, which ended in a spirited flag display. While their store is no longer on Meeting Street, it will re-open in a shiny new location on Reynolds Avenue in North Charleston in the new year.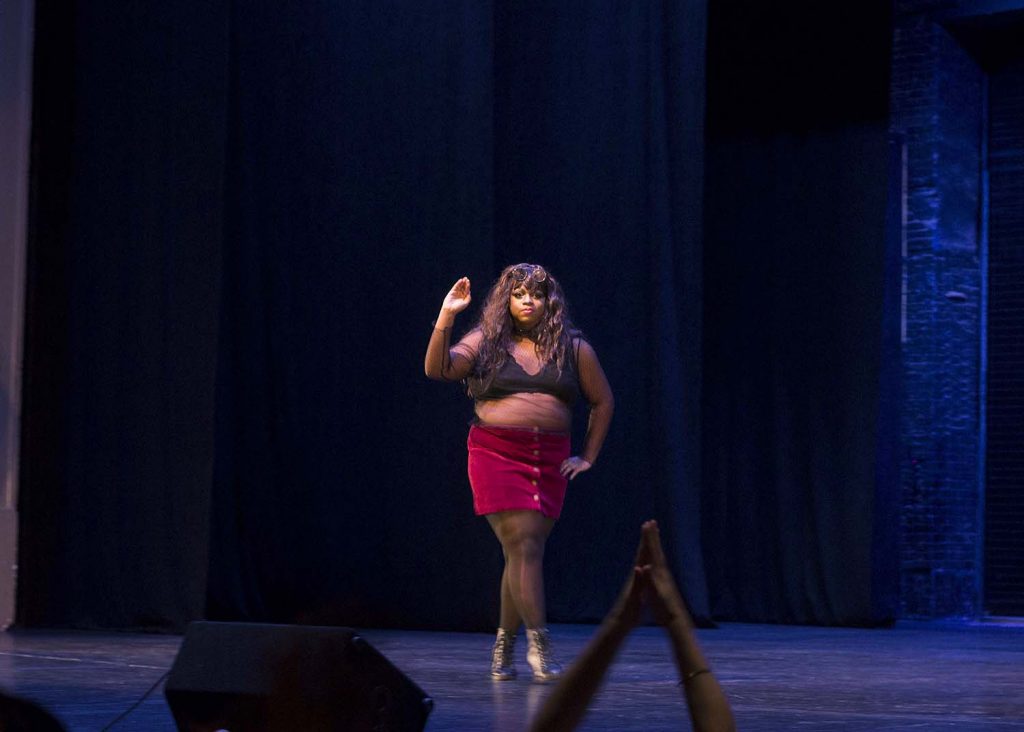 The Drag Pageant Contestants were Electra Lyte, Hypatía D. Nile, Daddiez Disappointment, Sarah Tonin, and Charlotte Love. They competed for the title of Drag Pageant Winner 2018-19 through a question and answer portion and of course a talent portion, judged by Prism members, and last year's winner, Jaclyn Hoff.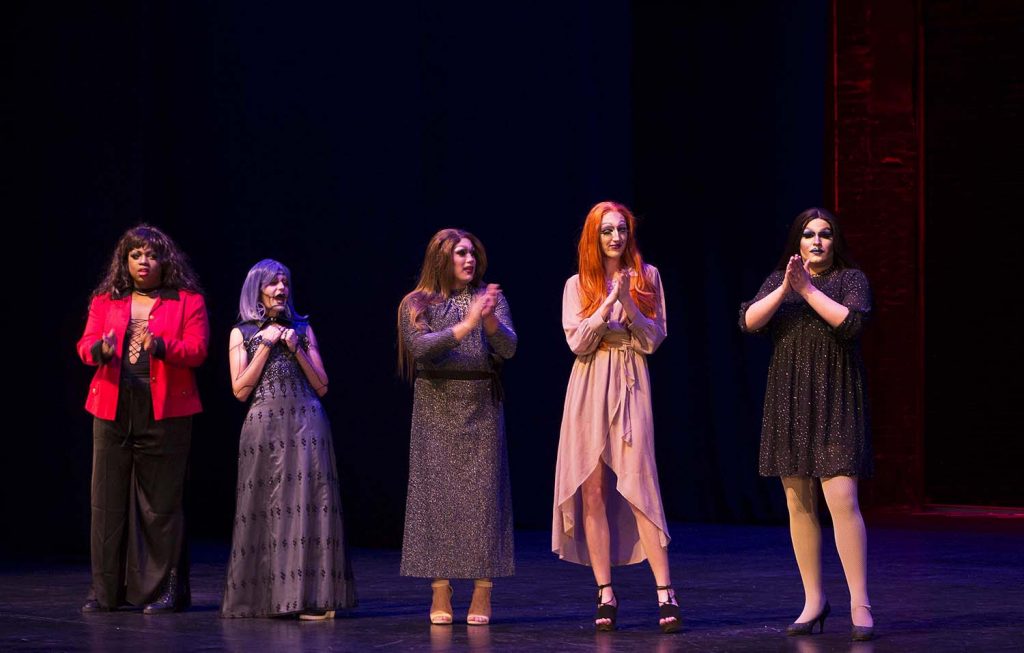 There were performances by professional queens, including host Kymmya Star, Diamond Giovanni, Crystal Guysir, Mercy Madison, and Jaclyn Hoff. Shariese Pieces assisted backstage. There were incredible outfits, imcomparable dance numbers in heels, death drops, voguing, and the works. It was truly a glamorous evening full of creativity, uniqueness, nerve, and talent.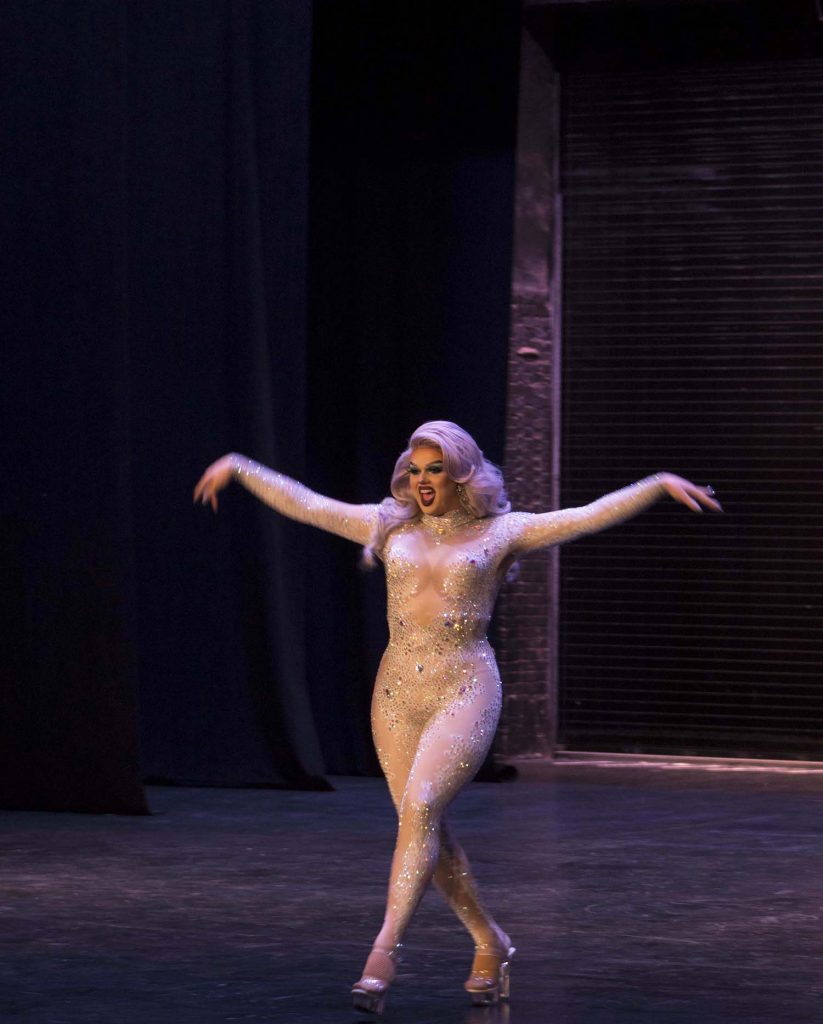 Mercy Madison with a fabulous on stage costume change.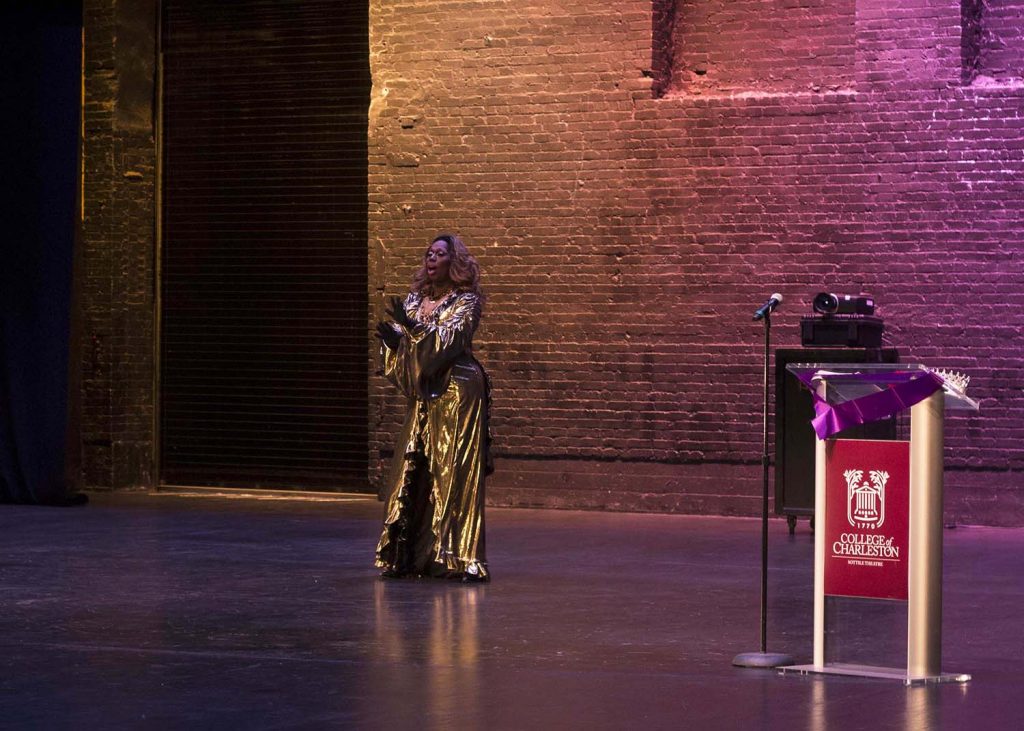 Host, Kymmya Star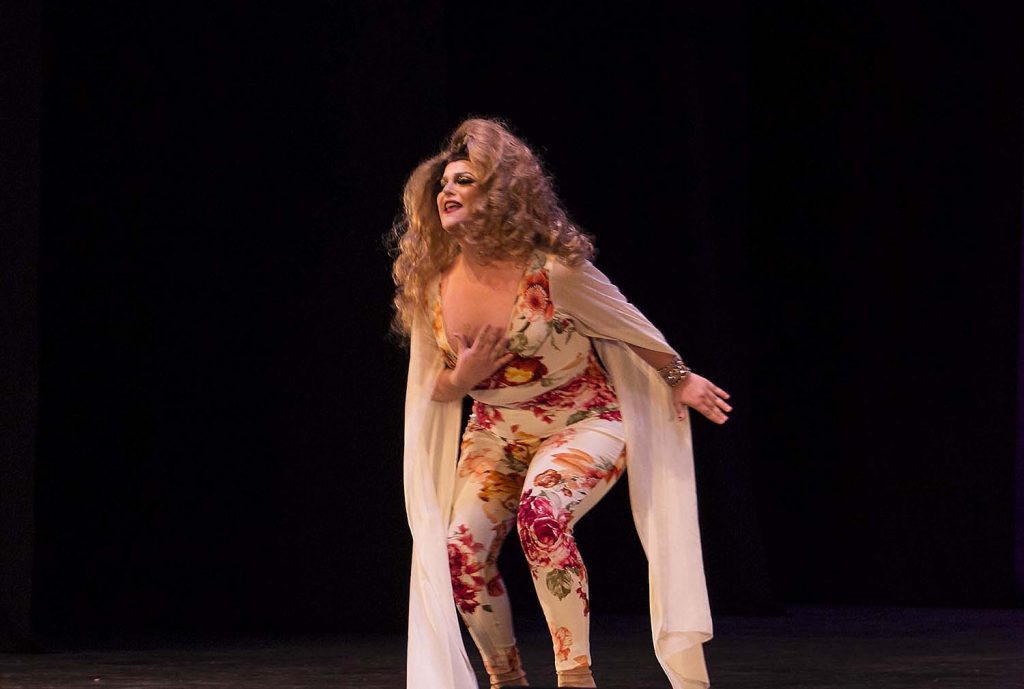 Jaclyn Hoff, last year's pageant winner.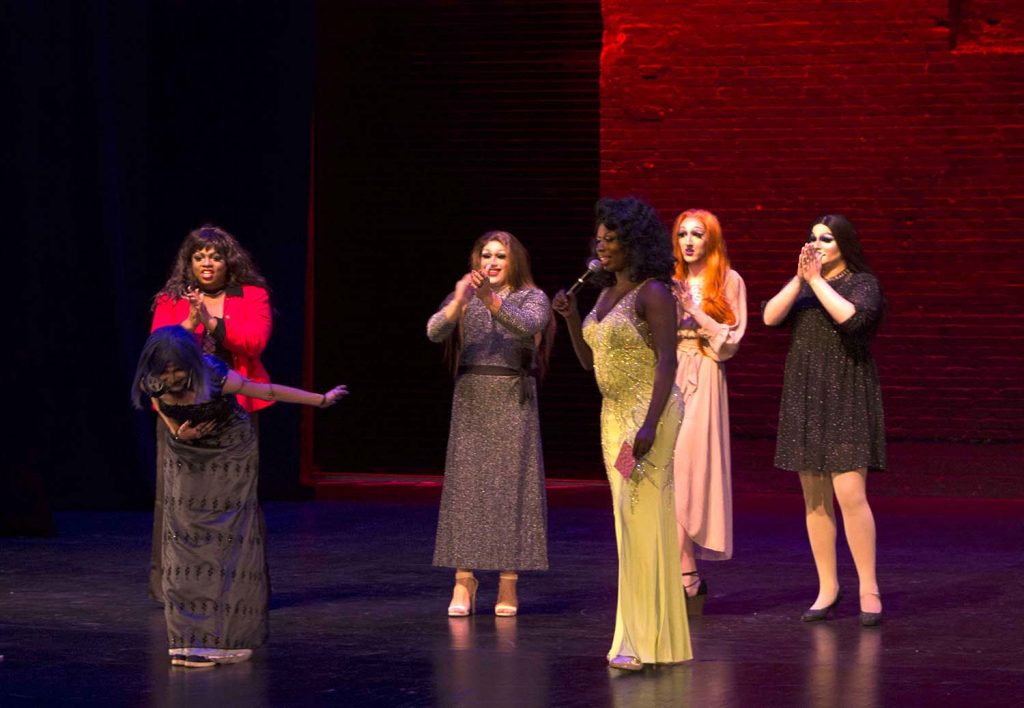 The runner-up in the Drag Pageant was Hypatía D. Nile who performed an impressive robotic dance during her talent portion.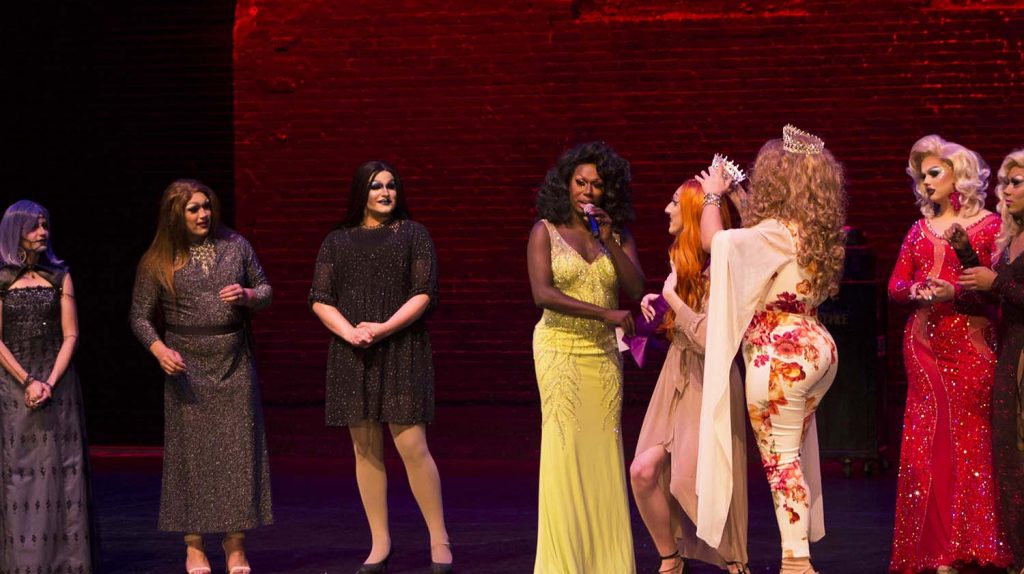 The winner of the drag pageant was Electra Lyte, who performed to Donna Summer in magical, sparkling bell bottoms.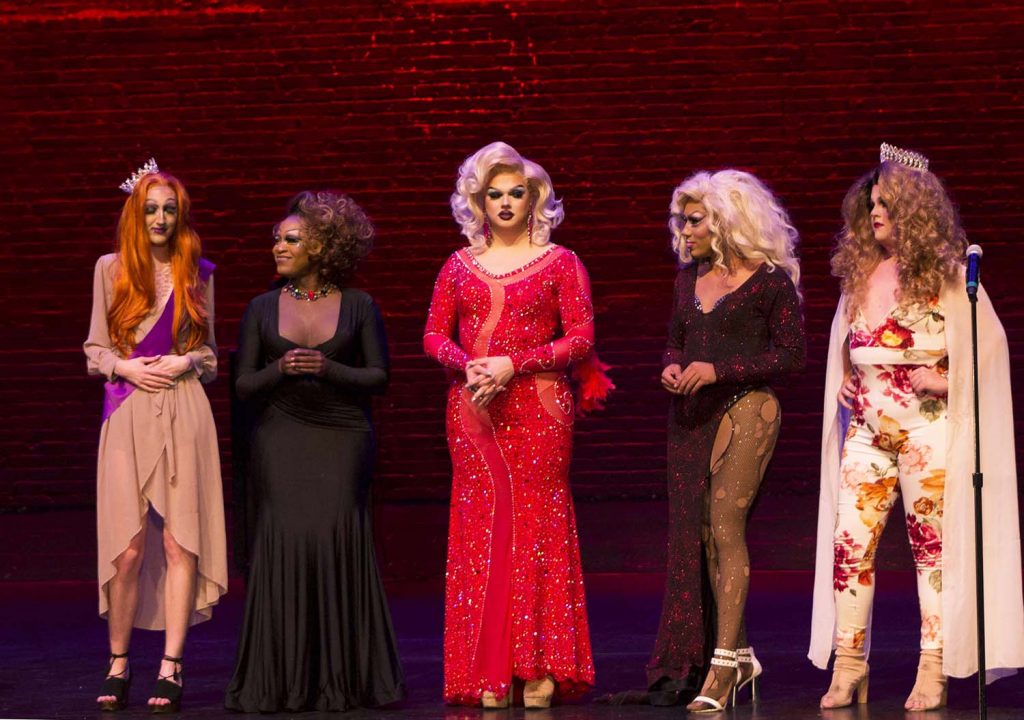 Electra Lyte, Diamon Giovanni, Mercy Madison, Crystal Guysir, and Jaclyn Hoff.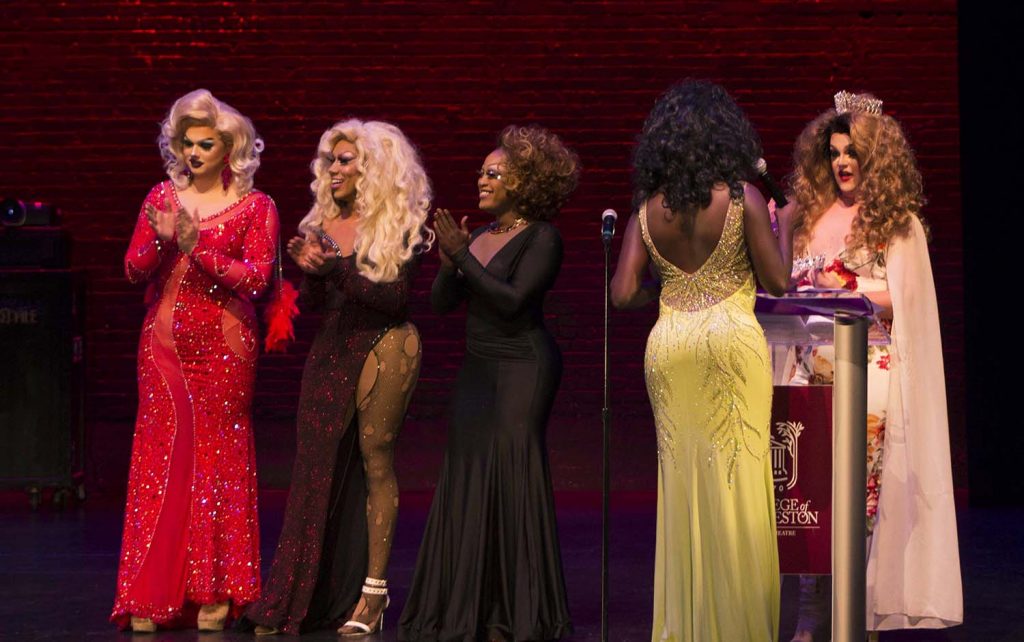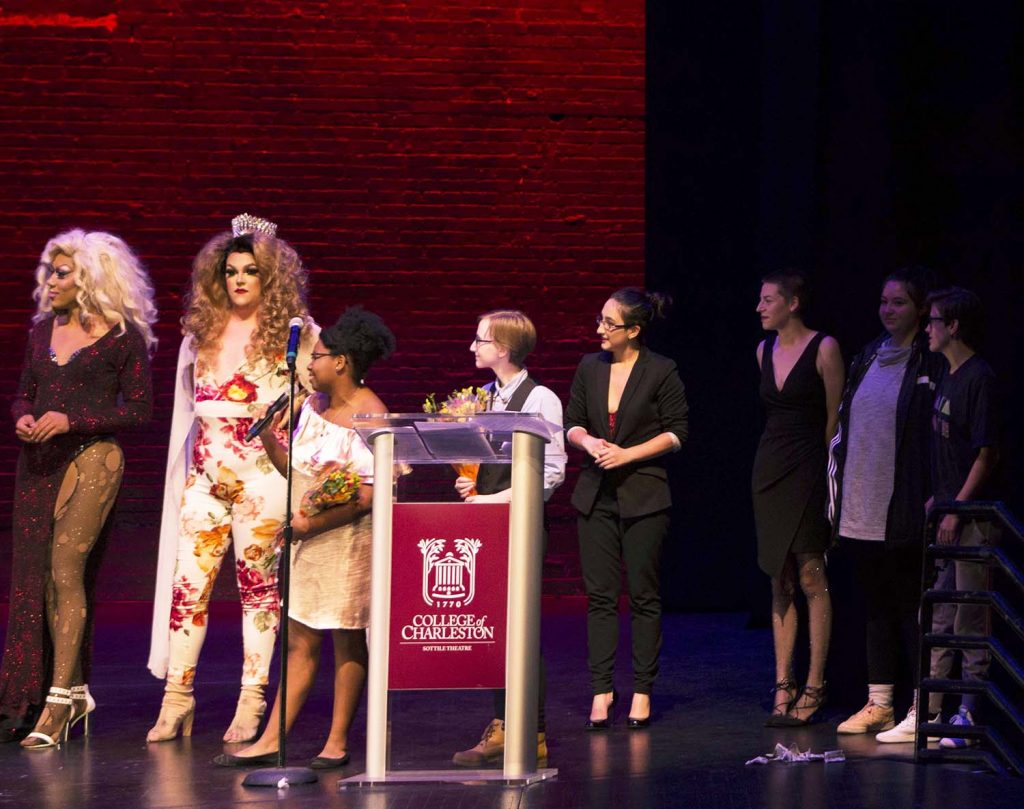 Thanks to Prism for putting on an amazing night!