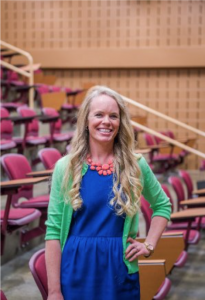 Author: Isabel Crews
I had the opportunity of interviewing Dr. Leslie Hart, Assistant Professor in the Public Health program, on her research on students' perceived susceptibility to COVID-19. Dr. Hart graduated from the College of William and Mary, earned a M.S. in Environmental Studies from the College of Charleston,  and a Ph.D. in Epidemiology from the Medical University of South Carolina. She currently teaches epidemiology, biostatistics and a research course. After working for National Atmospheric Oceanic and Atmospheric Administration, NOAA, for almost 12 years, Dr. Hart decided she wanted to work with students, give back to the College, and become a mentor.
What is this project about and who is involved?
The pandemic has affected our lives greatly, and Dr. Hart's research helps us understand why students are or are not taking precautions as it relates to their perceived susceptibility of contacting the virus. She launched an anonymous survey in September, 2020 and incentivized student participation where students who fill it out can enroll in a drawing for a 50-dollar check to thank them for taking 20-30 minutes to answer the survey questions. For this project, Dr. Hart is working in conjunction with the College's Women's Health Research Team, which is an interdisciplinary team made up of 25 faculty, undergraduate, and graduate students across all departments at the College. Dr. Sundstrom, the director of the Women's Health Research Team, is partnered with Dr. Hart on this project. They have also worked with undergraduate and graduate students who help with literature review, survey development, data collection, and analysis of the data, where they hope survey responses can help the team better understand how students perceive COVID with the goal of developing interventions that will assist students in making safe choices until the pandemic is under control. 
What factors is this research project focusing on?
In her words, "The objective of our study is to identify sociodemographic, health, environmental, and societal factors that may have influenced COVID-19-infection and perceived susceptibility to COVID-19 infection among our students. In fact, many of these factors incorporate triple bottom line concepts such as access to healthcare, green spaces, healthy food, safe employment opportunities, etc.  Ultimately, we intend to use our findings to help develop communication strategies to reduce and control infection among our student community." 
Some of the factors that influence students' perception of their own susceptibility to COVID can come from information they are getting through the media or reading on news outlets, if they live in multi-generational households, or if they live in a household with people with chronic conditions. In addition, places where it is easier to get food and have outdoor farmers markets also makes it easier to not engage in "riskier" situations. 
Dr. Hart has been looking at the student experience and these factors since last spring. They are asking their research team, "Did students get infected, if so/if not are they worried?" There has been lots of media attention on college age individuals because many individuals in their age group were still going on spring break. Dr. Hart and her team are trying to figure out if this is because of a different perception of risk or not. She states that if they can understand the factors that influence their perception of risk, they can target public health factors. 
How does this relate to sustainability?
When asked, "How can it help us understand and solve 21st century problems, especially related to environmental, economic, and social systems?", Dr. Hart responded by saying that, "The pandemic has put a spotlight on access to care and health disparities. This research helps us understand students' access to food, healthcare, and the ability to take protective measures. We will use this to understand where those disparities exist and target potential interventions to help reduce and eliminate those disparities." Dr. Sundstrom also communicates and develops communication campaigns protecting the health of communities and will use this research to better tailor messages to students in order to protect the campus community. 
What now?
Dr. Hart has been able to gather useful and comprehensive information from their research, but COVID-19 presents a challenge for research across the board and it is difficult when researchers cannot talk to people face-to-face and engage with the campus community. Dr. Hart plans to finish up the survey recruitment and start looking at data and getting information out in the spring. 
While their research has not yet been published, keep an eye out for more updates. Please remember that while many of us are back on campus or in the Charleston area, we still need to continue to adhere to CDC guidelines, wear our masks, maintain a minimum of 6-feet social distance, wash our hands, protect one another, and abide by the "Follow the Bricks" best practices articulated by The College. We are not out of the woods yet, and the CSD commends those of you who are working on the front lines and those of you who are taking precautions to keep yourself and others safe and healthy. For more information about this research go to this website, and if you'd like to take the survey click here. 
Image Source:
Martin Lopez from Pexels
About the author: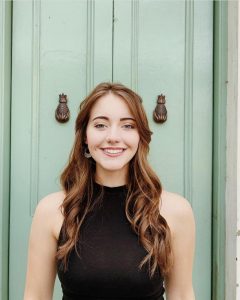 Isabel Crews is studying International Studies, French, and Communication at the College. Her endeavors with Zero Waste at her high school and her passion for sustainability led her to the Center for Sustainable Development. She volunteered as a Bonner Leader Assistant and later took the Editorial Content Intern role during the Summer of 2020. As the current Editorial Content Intern, she hopes to continue learning about sustainability and coordinating events to educate and engage the greater campus community. She also hopes to inspire others to live sustainably and get involved in the campus and the Charleston community. Outside of her involvement at the Center for Sustainable Development, Isabel spends her time volunteering with Bonner, discussing social justice, writing articles for Her Campus, exploring Charleston with her friends, and biking throughout the city.