Last Wednesday, the College of Charleston's own Alison Berk stopped by Lit Lunch to discuss and practice bystander techniques and tactics in the face of micro-aggressions.
We began discussing how we have seen or experienced conflict successfully resolved within our own lives. The common answer from several people had one thing in common: building relationships.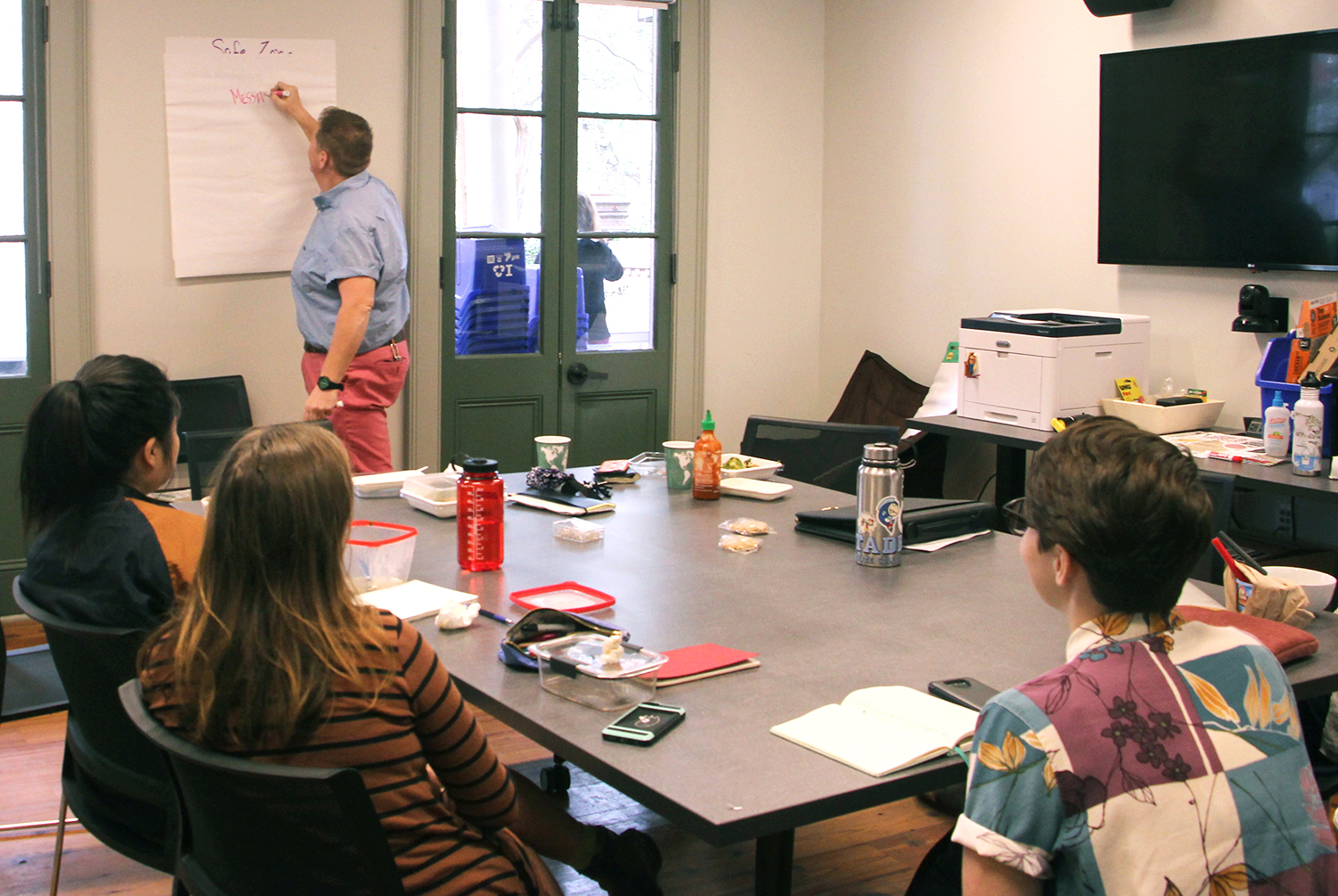 From there, Alison helped us to dive deeper into thinking about how to be a better bystander.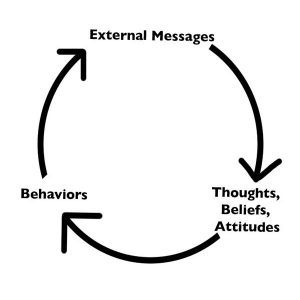 Above is a model Alison shared that depicts how external factors influence our behaviors.
As a group, we began to discuss our opinions on "Where is the easiest place to intervene?"
She addressed that it is "hard to address things we haven't seen, so often intervention happens at behavior." However, there is an easier and quicker way to intervene.
The star on the above diagram indicates the best place for bystander intervention to occur. "This is the easiest place to change," Alison mentioned, "because when thoughts are formed, they're more difficult to budge."
"Imagine that you and a friend are walking down the street," Alison poses, "and someone is yelling hateful rhetoric across campus. The intervention does not always have to happen with the perpetrator who is already at the 'behavior' point of the cycle. You can intervene before thoughts, beliefs, and attitudes form by immediately checking in with your friend and discussing the situation."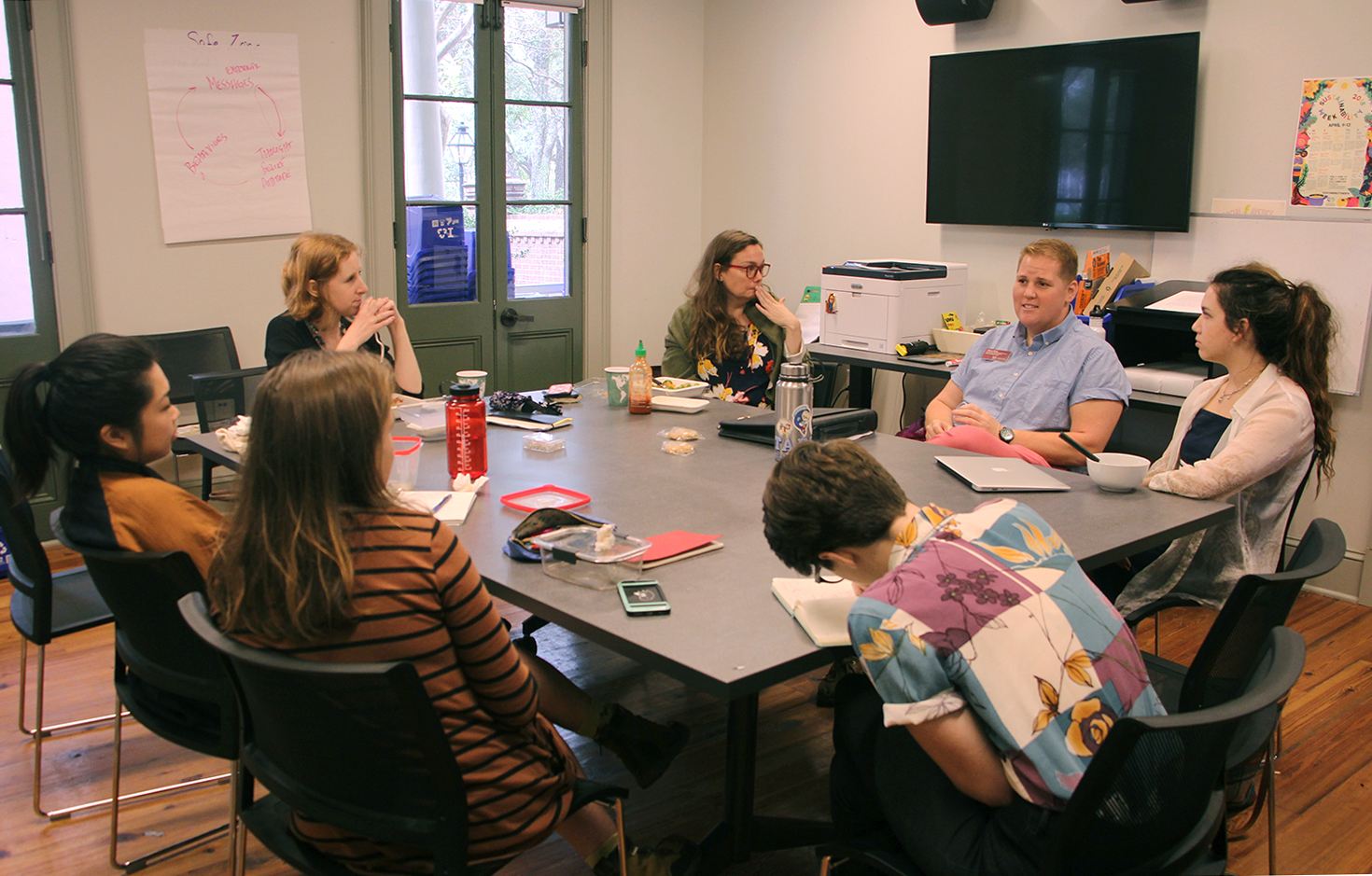 Alison provided some further advice on how to be a better bystander:
Don't assume mal-intent from the other party
Speak with an intention to understand
Take a step back
Make your own argument
Responses should be authentic rather than articulate
Intervention should be human, calm, and de-escalating; should strengthen relationships, not degrade them
Join us for our final Lit Lunch of the semester, same time same place! November 14th 12PM at 14 Green Way!