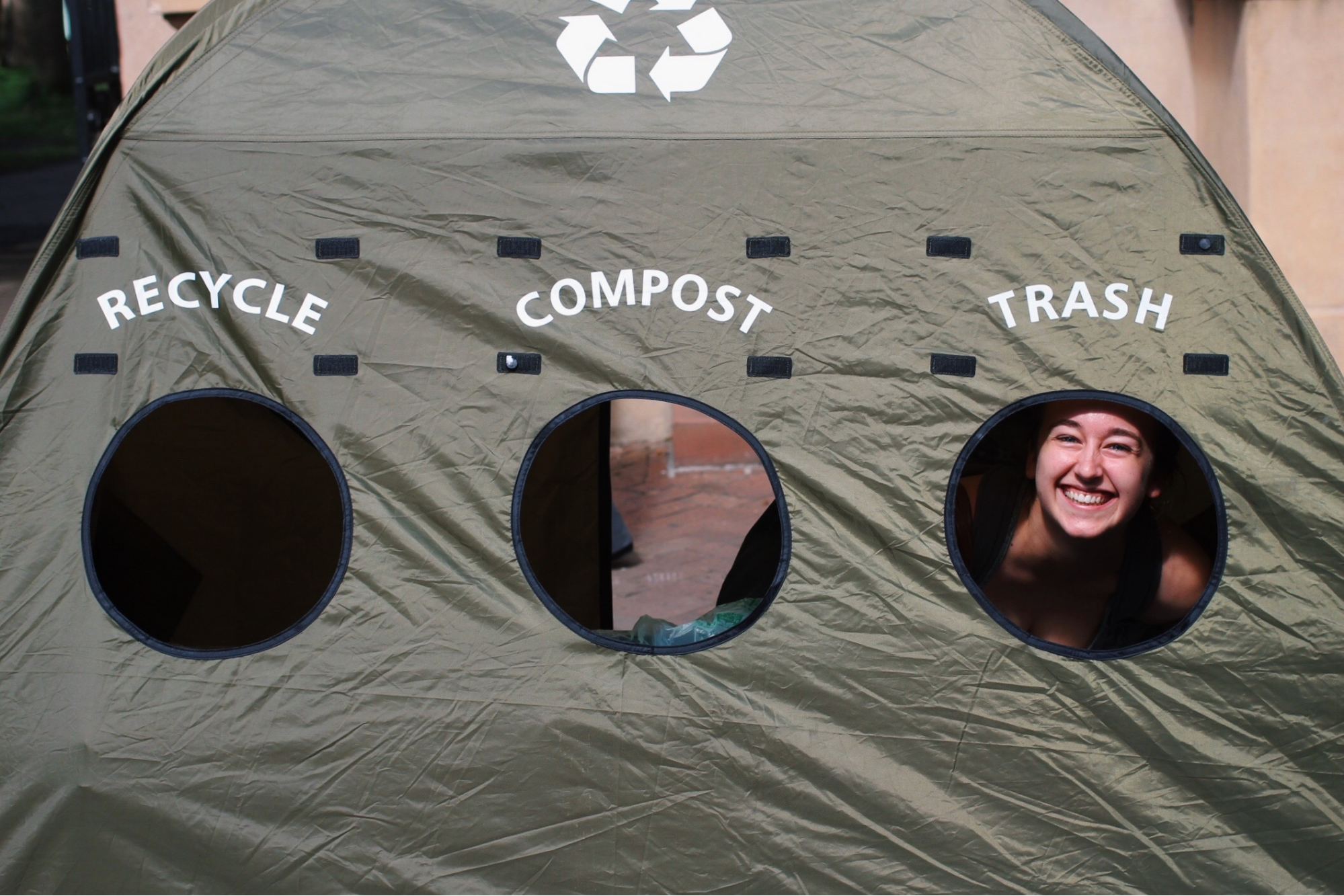 By Audrey Noonan
"Zero waste" is defined as the diversion of 90% of waste from the landfill system. In a zero waste system, 90% of the goods we dispose of end up recycled, composted, or best case scenario, up-cycled and reused. In our current system, we do just about the opposite with our products when we're done with them, and they immediately become useless to us, trash. Americans account for only 5% of the world population but more than 30% of waste worldwide. Part of that 30% is the disposal of 500 million drinking straws per day in the United States alone. (NPS)
Single use plastics were introduced in the 1960's and grew to be hugely popular. Now, just about everything is served in plastic or individually wrapped. Something we don't always think about as consumers is where a product goes when we're done with it. Or, even less considered, is where the packaging of a product goes once we've opened it. Plastic bags, straws, coffee cups, to-go containers, styrofoam, and water bottles are some of the most common and demanded goods out there. And they're taking a toll.
Natural environments, especially marine life, are directly impacted not only by our extraction of resources, but at the end of the life cycles of disposable products too. Where does it go when you're done with it? Right now the answer to that question is our oceans. Right now, there is more plastic in our ocean than there are stars in the Milky Way, and by 2050 there will be more plastic in the ocean than there are fish. With such a large problem at hand, it can be hard to see the difference that one individual can make. In reality, one individual can do a lot. The average American produces 4.5 pounds of trash per day. That means Lauren Singer, a New-Yorker who has been zero waste for three years, has stopped over 9,000 pounds of trash from ending up in landfills. (CNN)
You don't have to change your entire lifestyle to make a difference either. Currently only 10% of plastics worldwide end up in the recycling stream they belong in instead of landfills. Do your part to be aware of your county's recycling codes and properly dispose of your waste. Take it a step further and try to stop that plastic from entering the waste stream anyway- avoid packaged foods, bring your own produce bags to the grocery store, bring to-go containers to restaurants, and pack your own lunches. To make your everyday life a little more eco-friendly, put together a zero waste kit and eliminate some of those single use plastics. Here are some things to include:
1. Water Bottle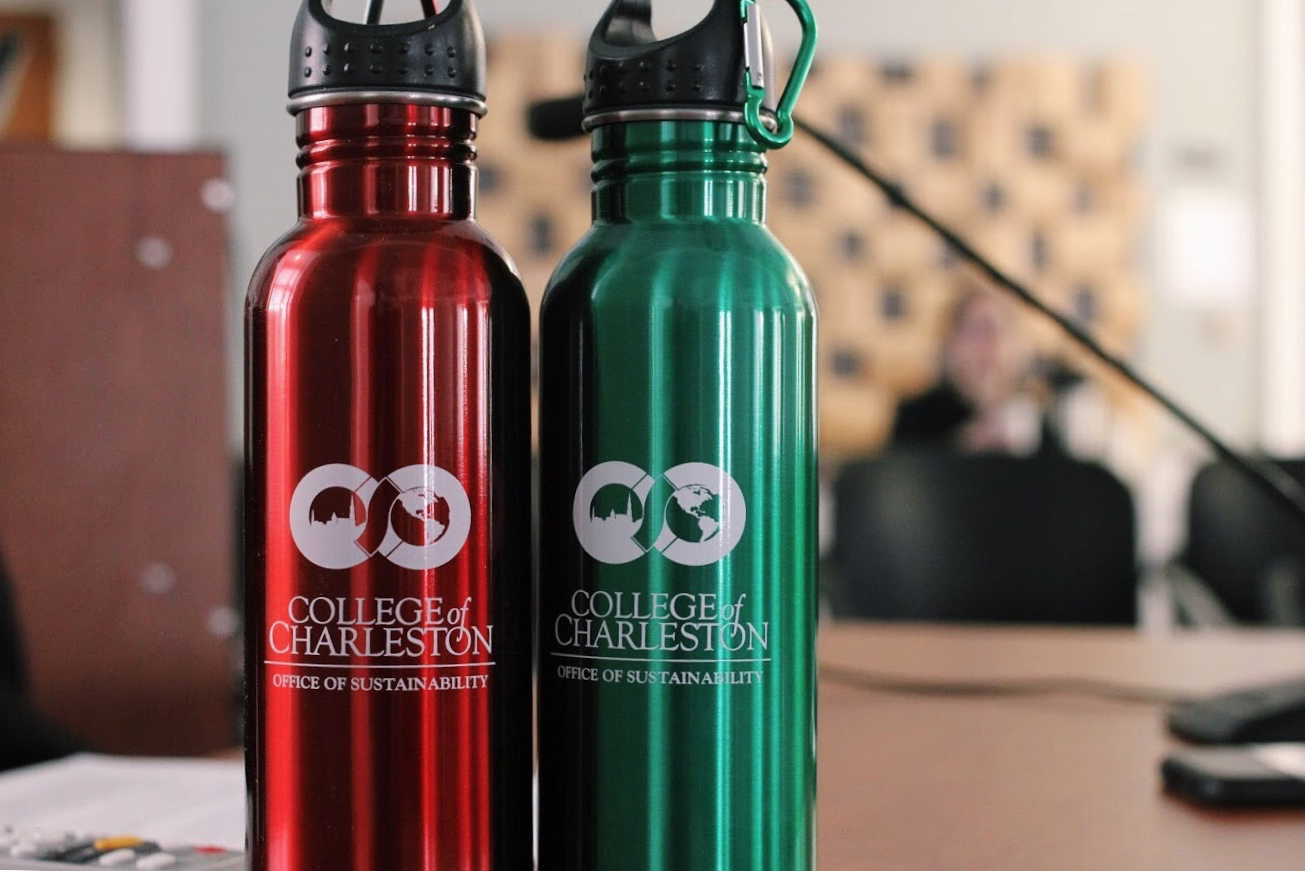 Plastic water bottles aren't just bad for the earth, they're bad for you too. Studies show that low-grade plastics used long term or heated and cooled repeatedly leach chemicals like BPA and dioxins. Next time you reach for a warm bottle of water, consider how refreshed you'd feel drinking ice cold water out of a stainless steel bottle you could use over and over again.
2. Lunch Box
A multi-purpose swap: pack your lunch in the morning to save money at lunch time, or bring your leftovers home in a great reusable container made of glass, stainless steel, or even a reused takeout container. Either way, you'll be saving the planet and keeping food fresh. Win-win.
3. Reusable Cutlery
Plastic cutlery is usually faced with the same fate as other single use plastics, except sometimes they have it even worse- they're not even used once. Next time you order delivery at home, ask the restaurant to leave the cutlery and sauce packets at home. Odds are you have them at home already. For when you're out and about, consider bringing your own multipurpose utensil or chopsticks available in all kinds of plastic alternatives like stainless steel and bamboo. If you do end up in possession of plastic cutlery, make sure you know the best way to dispose of it, because many recycling districts don't accept them (Charleston included).
4. Straws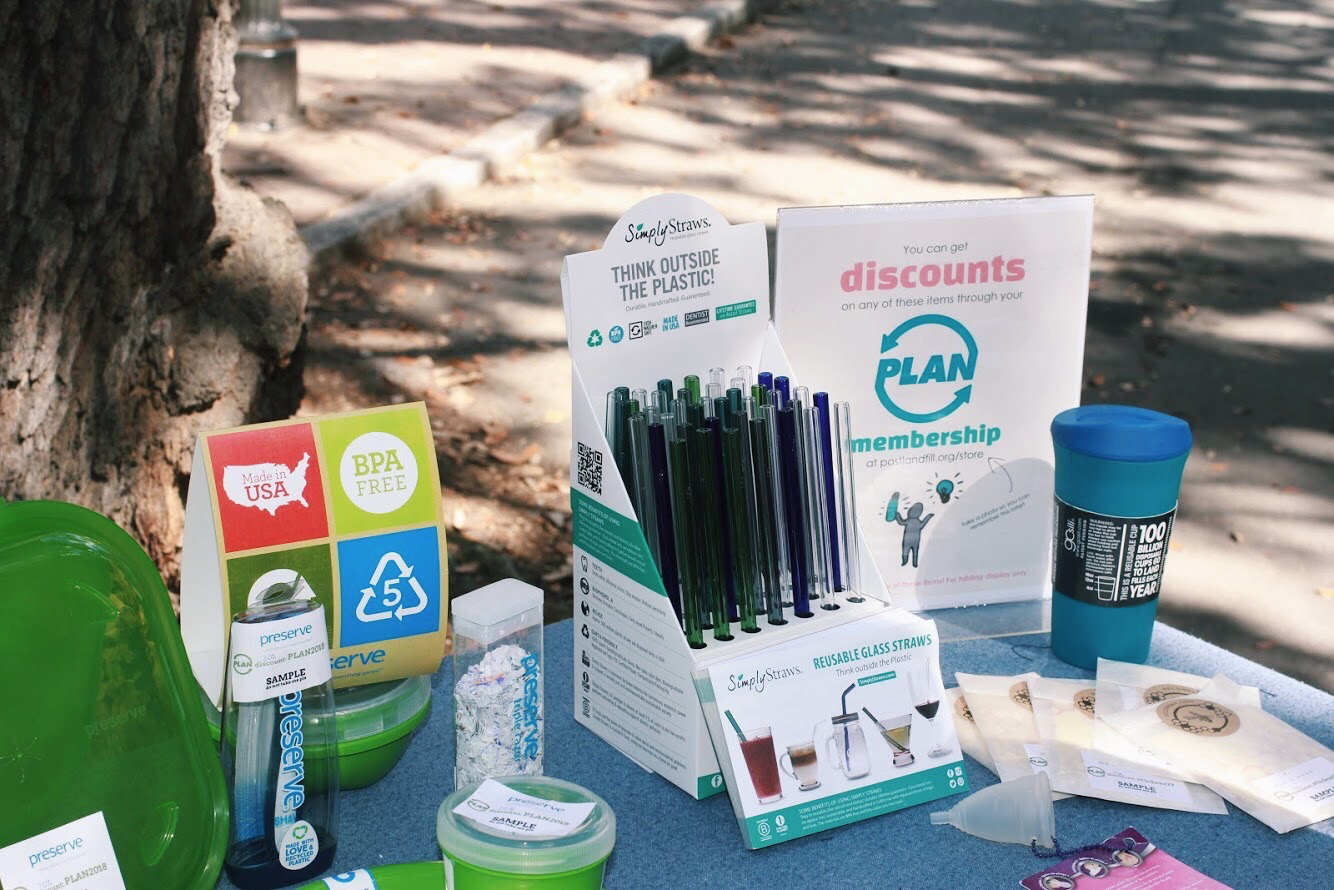 If you haven't heard by now, straws are really bad for our marine life, and we use a whole lot of them- according to the National Park Services, we use enough plastic straws to fill 46,400 school buses per year. (NPS) The average person uses 1.6 straws per day, adding up to a whopping 38,000 straws between the age of 5 and 65. Subtract two per day from your total here on out by asking your server to serve you without a straw, and either drink your drinks like the cavemen did, or bring your own reusable one. Support movements like #StrawlessSummer and local businesses substituting paper straws, like Gnome Cafe downtown or Folly Beach's famed Taco Boy.
5. "Plastic" Wrap
I'm not one to deny the convenience of plastic. It seems like it's just about everywhere, and that's because it is. This food storage is about as similar to a plastic bag or plastic wrap as you can get, and it is actually made of organic cotton, beeswax, jojoba oil, and tree resin, making it reusable and super sustainable. Having a product so similar makes the switch to zero waste easy! Available on their website or in stores nearby (In Charleston at Kitchen & Company, Mount Pleasant)  
6. Tote Bag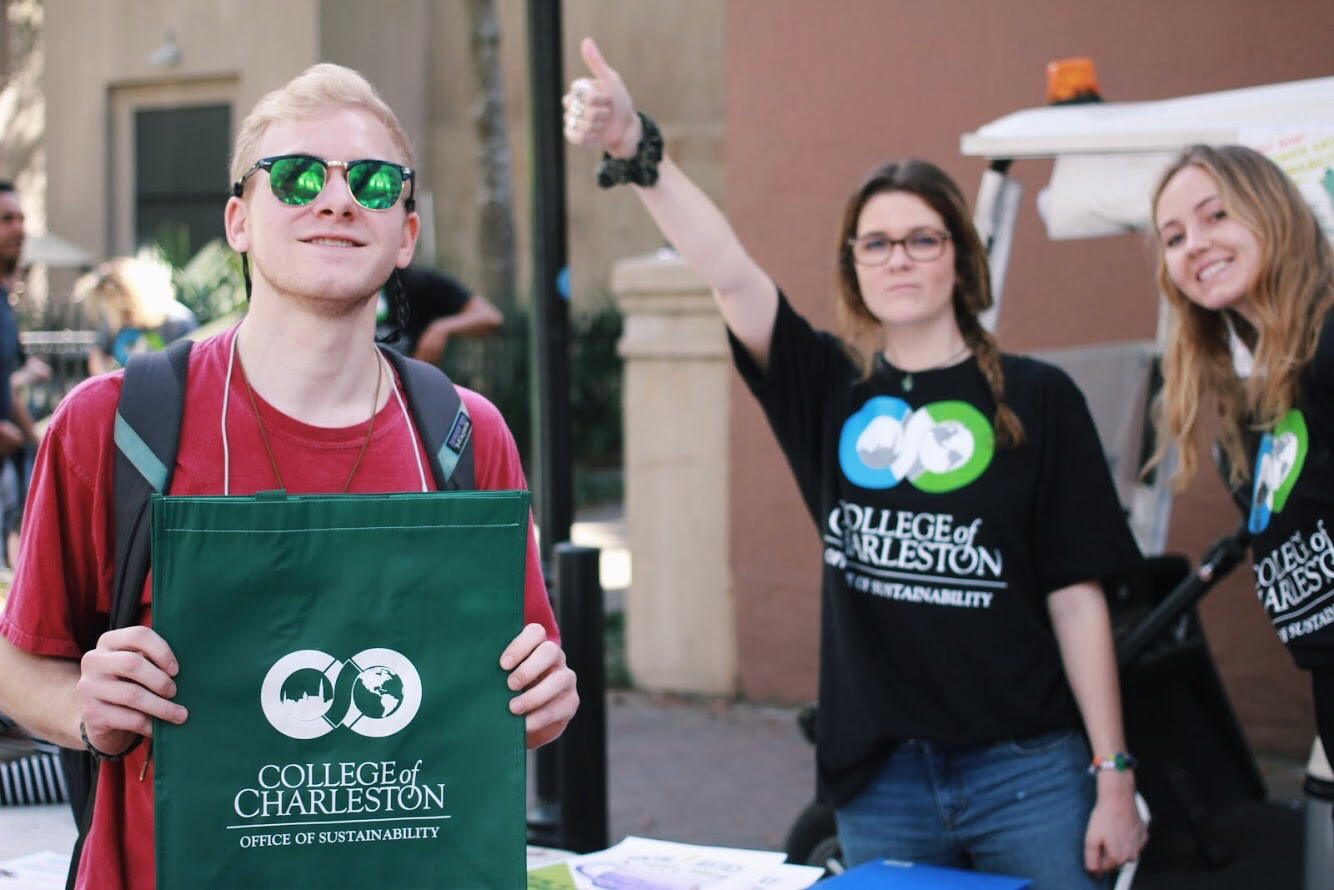 Plastic grocery bags have achieved one of the worst reputations of all plastics because of how they impact our natural landscapes and marine life. Normal landfills aren't equipped to deal with plastic bags, so some grocery stores have specialty collection bins for returning plastic bags to be recycled. The problem is the cost behind recycling plastic that thin, even if they make it to the proper recycling center without catching a breeze and drifting off to become a lawn ornament. Help clean up the streets and beaches (our sea turtles will thank you) and bring your own bag made of canvas or even recycled plastic.
7. Cloth Napkin
I know this might sound crazy, but napkins are actually really hard to dispose of properly. Bleached napkins can't be composted or recycled, and while some napkins are compostable, it's rare and most end up in the trash. Save yourself the hassle of trying to figure it out and bring your own little towel with you. Buy a sustainable one or better yet turn an old, worn-out favorite piece of clothing into your zero waste sidekick by cutting it into a square.  
8. Coffee Mug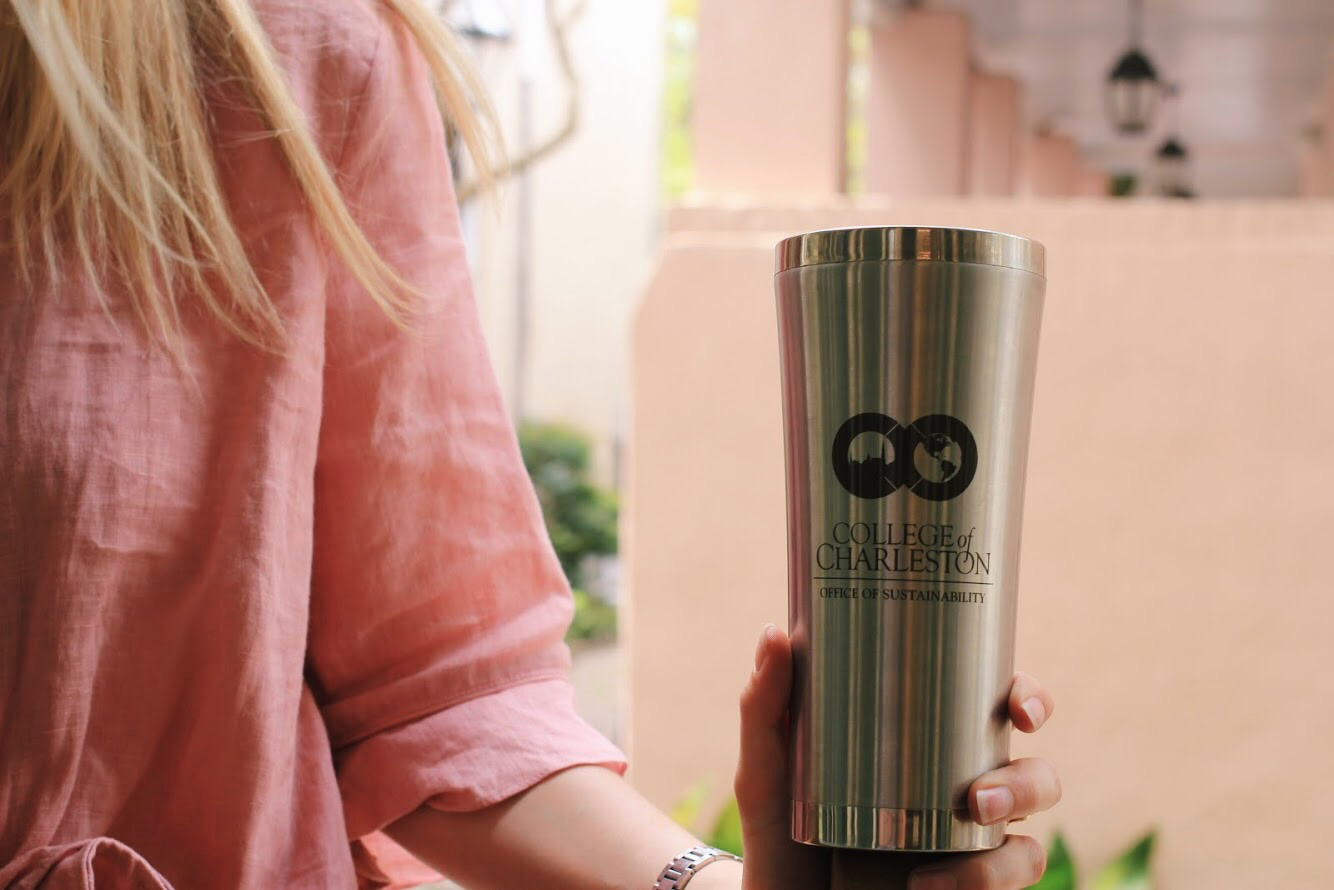 Just because you're trying to save the planet doesn't mean you're a superhero. Get the caffeine you need to solve your big problems without creating more problems for the Earth: hot coffee cups are usually either made of styrofoam or paper lined with a waxy substance that deceivingly can't be recycled. A busy week doesn't have to mean a coffee cup in the trash each day- pick up a reusable one to keep with you- a lot of places even offer discounts for bringing your own mug!