On November 30, the Office of Sustainability's Fall 2018 Cohort closed out of our semester with an end-of-the-semester party at Juanita Greenberg's on King Street. (Yum) Lots of laughter and reminiscent conversation were shared over plates of vegan and veggie dishes.
As our interns have worked exceptionally hard this semester, an awards ceremony was held to honor six of them with Office-nominated awards.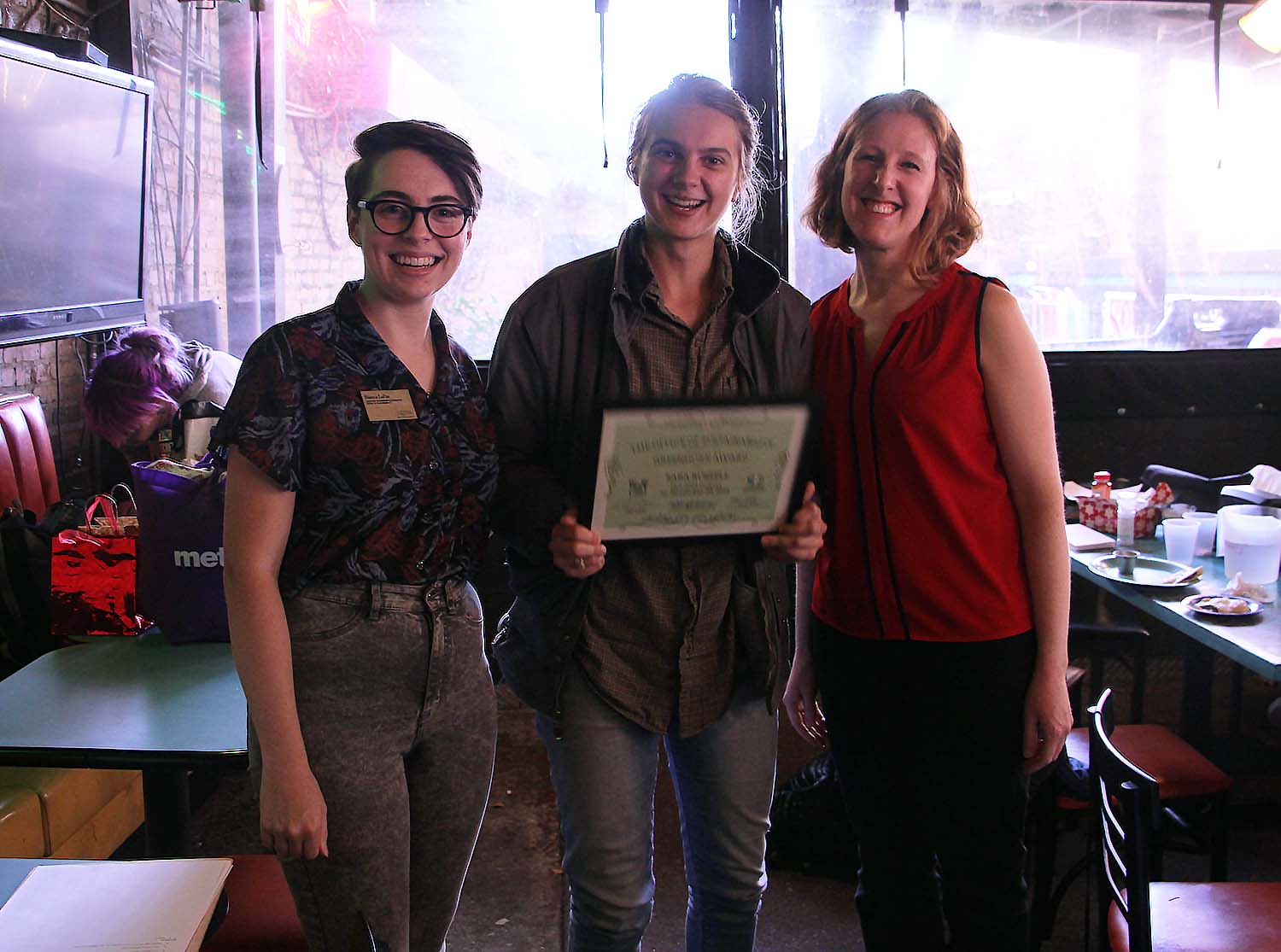 Green Horn Award:
Awarded to a new member of the Office
An exemplary intern
One who goes above and beyond
Shows a high level of commitment to the Office and CofC
Recipient: Sara Russell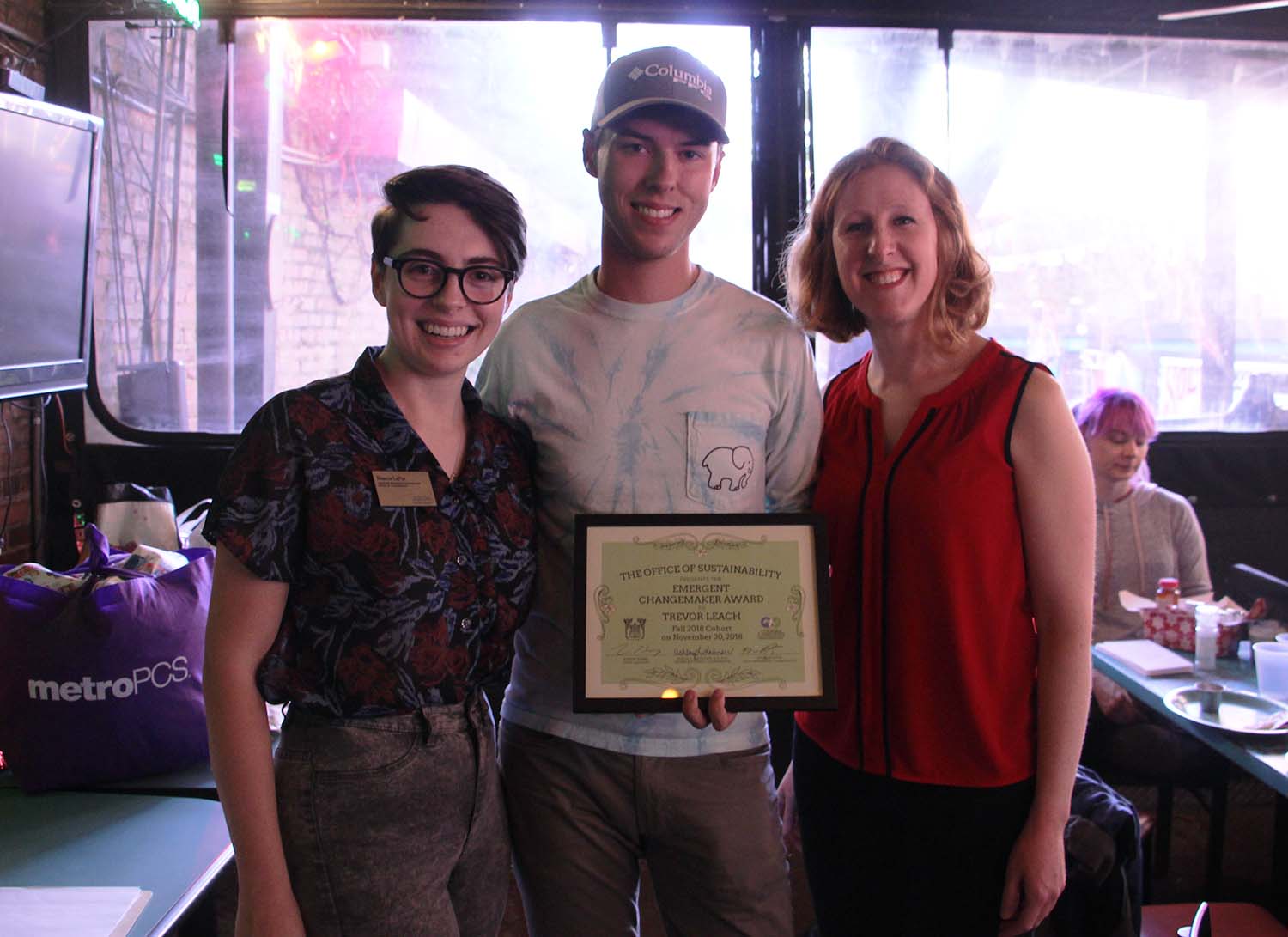 Emergent Changemaker Award:
Awarded to an intern who has gotten out of their comfort zone throughout their time at the Office
One who is self-directed
Exhibited an intentional transformation
Recipient: Trevor Leach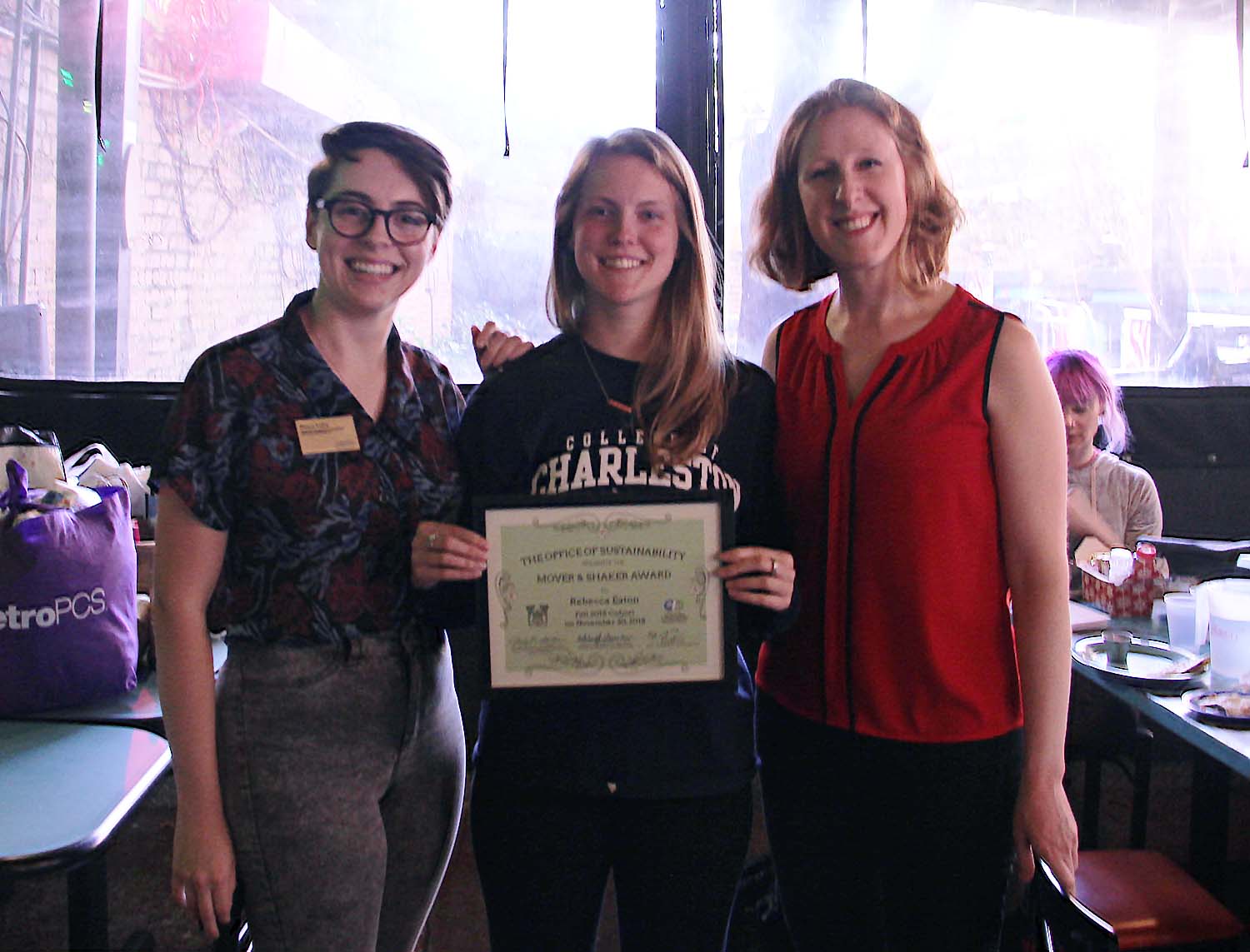 Mover & Shaker Award:
Awarded to an intern who is industrious
An independent worker
Can read minds (haha, not really. But it really seems as if they do!)
Recipient: Becca Eaton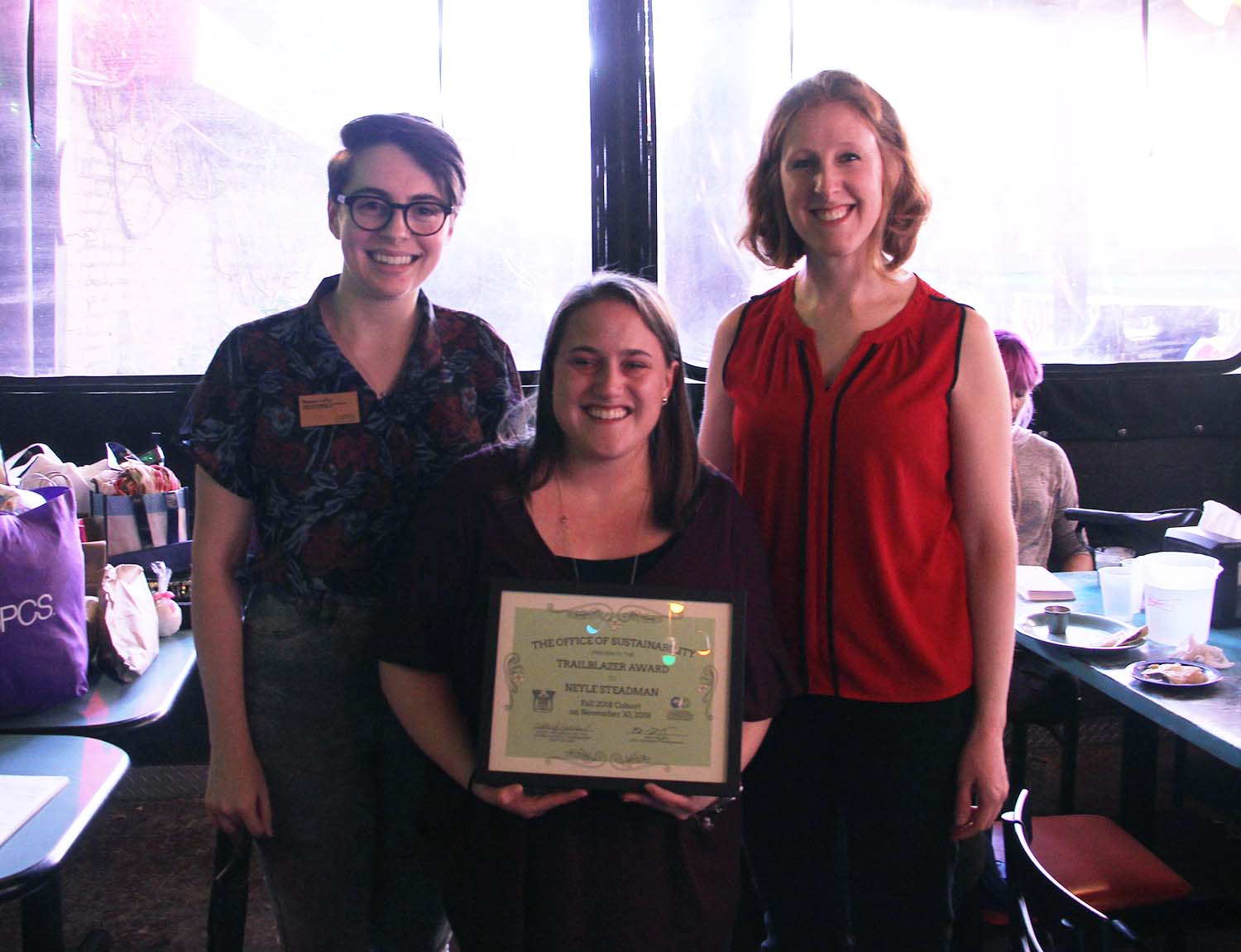 Trailblazer Award:
Awarded to a creative problem-solver
Someone who thinks outside the box
A risk-taker
One who is solution-oriented
Recipient: Neyle Steadman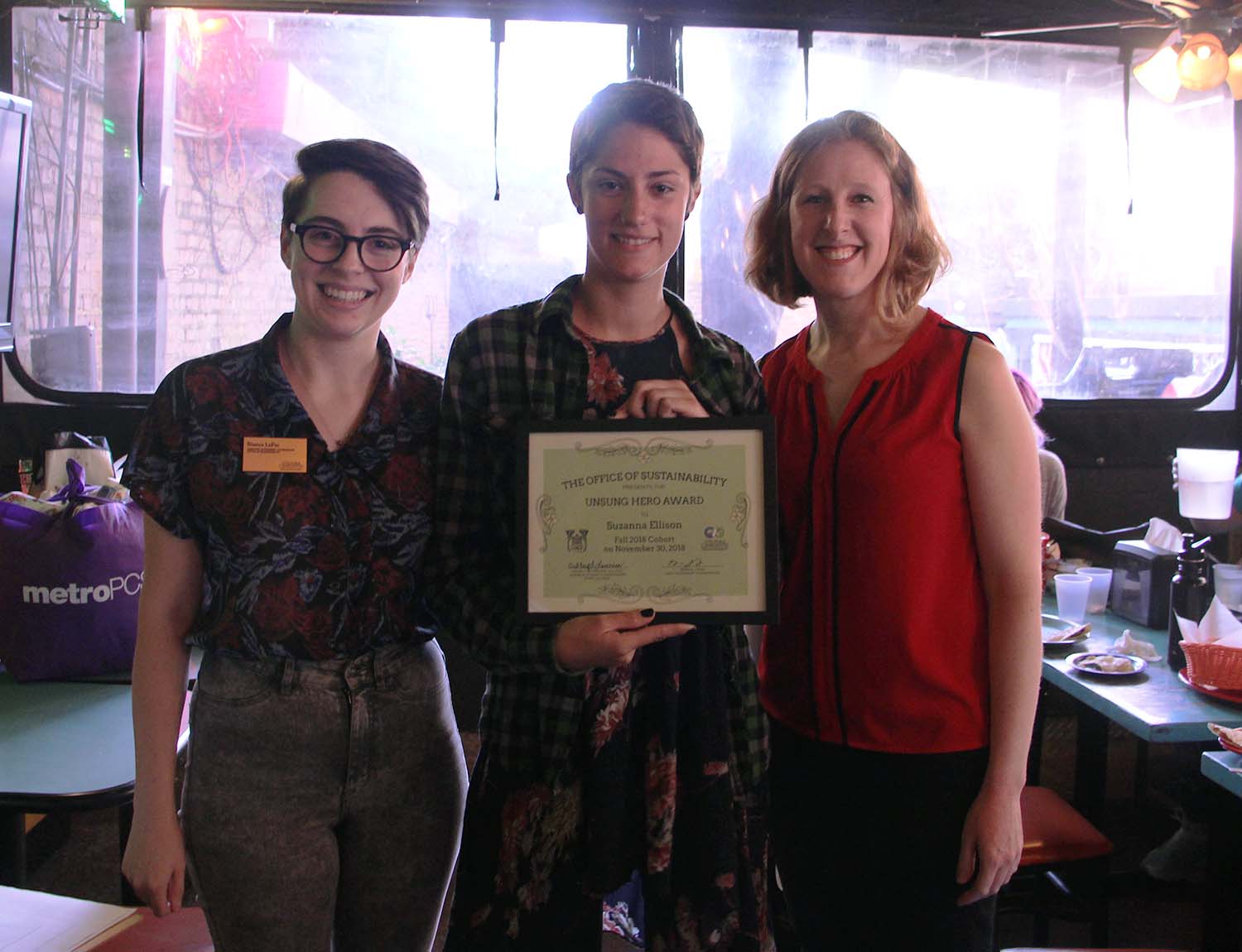 Unsung Hero Award:
Awarded to an intern who goes above and beyond their role
Someone who typically keeps their head down and simply gets the job done
One who deserves to be praised, but never seeks it
Recipient: Suzanna Ellison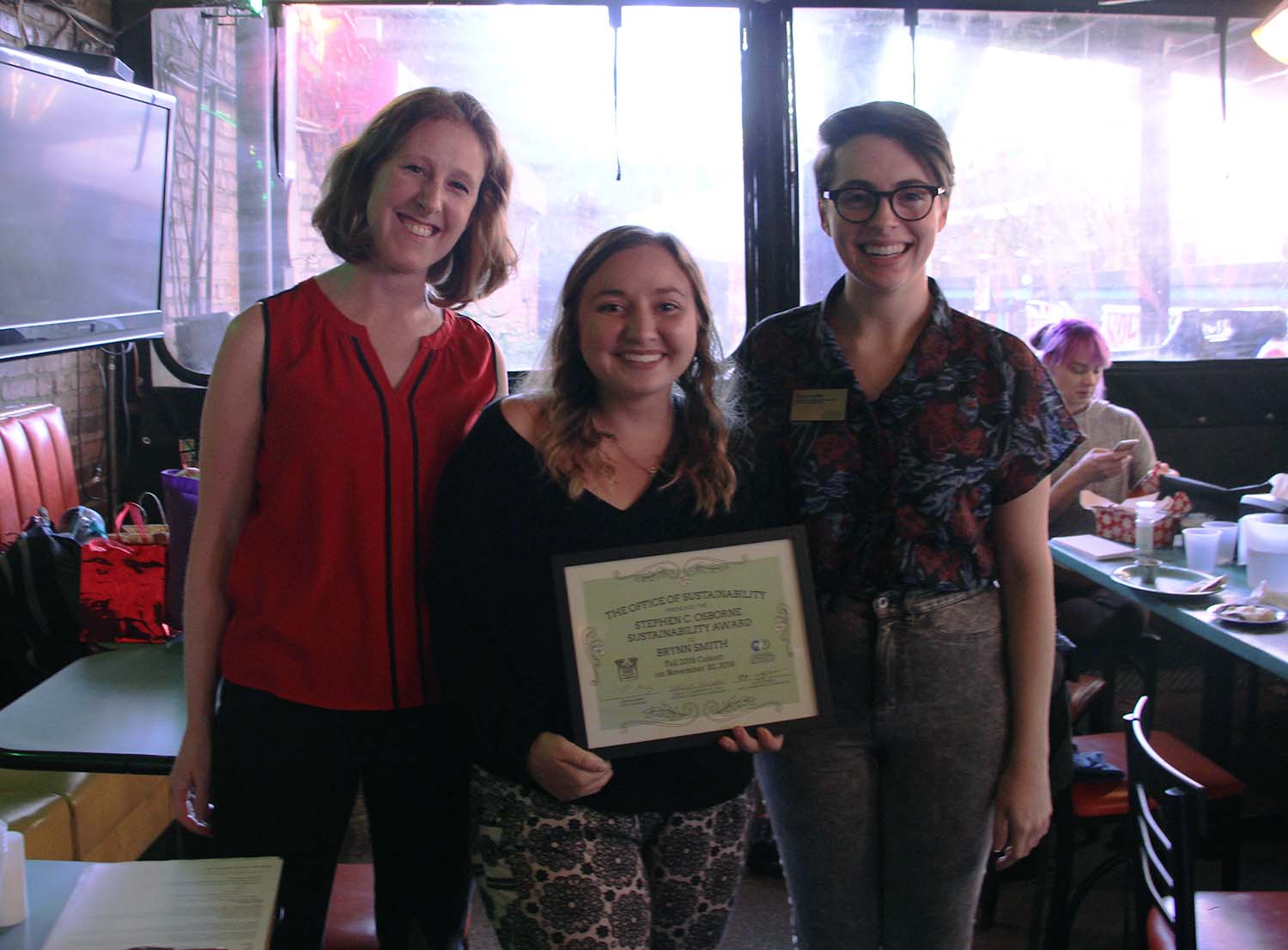 Stephen C. Osborne Sustainability Award
Awarded to an intern familiar with the 5 spheres of sustainability
One who is dependable, resilient, resourceful, and conscientious
An intern that is representative of the Office
Goes above and beyond to lend a hand to other team members
Approaches work with a positive attitude
One who practices good time management
Recipient: Brynn Smith
Congrats to these interns!
In addition to these awards, all of the interns were more than deserving of awards as well and received specially made paper-plate awards from their advisors.
What is a celebration without gifts? After awards, everyone gathered in a circle to participate in our Office of Sustainability White Elephant Gift Exchange.
The staff and interns were faced with the challenge of bringing in gifts that they already have laying around the house, and wrapped sustainably. Check out how they did!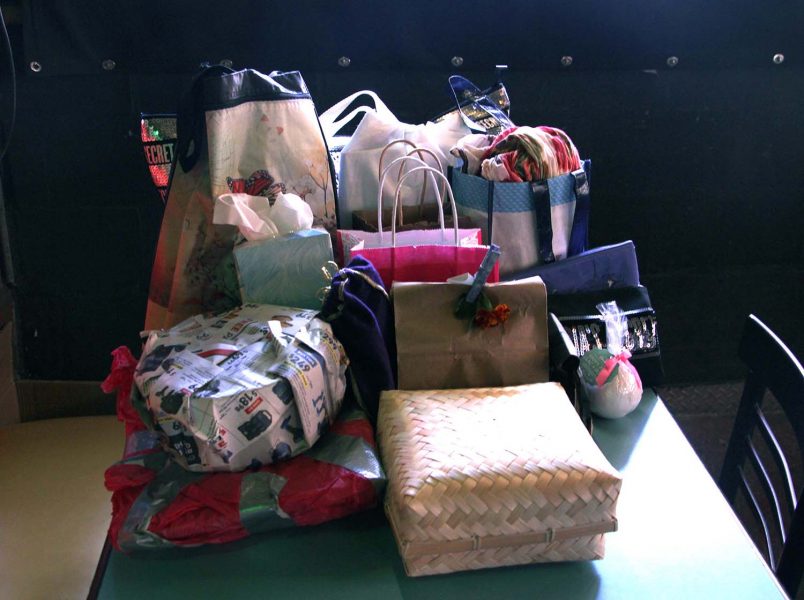 We are so proud of all of our interns for their resilience and hard work this semester!
Good luck on finals, Cougars!