By Mya Belden, Spring 2020 Zero Waste & Climate Support Intern
When thinking of climate activism, Greta Thunberg may be the first to come to mind. Her passion for the environment resulted in global action on behalf of our youth through weekly climate strikes and intense conversation surrounding environmental policy. Though Greta had immense success in bringing international attention to the threat of global warming, there are many other environmentalists whose work, innovation and activism is seldom part of the climate activist conversation.
Autumn Peltier is the chief water commissioner for the Anishinabek Nation. Growing up in the Wikwemikong Unceded Indian territory on Manitoulin Island in Ontario, Canada, caring for the earth is part of the culture. Peltier realized early on that some members of her community had lacked access to potable water for over 25 years and she made international headlines after confronting Canadian prime minister Justin Trudeau—while presenting him with an award—about policies concerning clean water. Since this moment on stage, she has stood up for her people and youth, and spoke at the UN General Assembly in NY during the 2019 global summit on climate change (5).  Click here to watch her address world leaders at the UN on the importance of protecting water.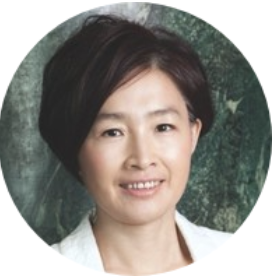 In her early years as a photojournalist in Beijing, Changhua Wu thought that caring for the environment was about "planting trees and keeping the streets clean" and Chinese policymakers didn't think any differently, focusing on economic growth. When she moved into business and advocacy, she quickly learned that environmental challenges were much more complex than what she had previously thought. She is recognized as moving the world's second economy "from an environmental pariah to a champion of green issues on the global stage." Though China has been criticized for its polluting practices, Wu has been working with officials to clean up their industrial and urban planning practices. She is now the CEO of the Future Innovation Center, which advises governments and corporations on how to adopt sustainability strategies and transition to the low-carbon economy (2). Watch an interview with Wu here on her work in China.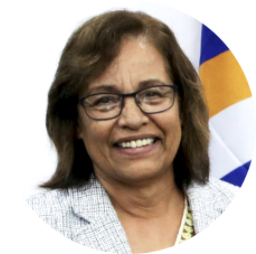 Hilda Heine, the president of the Republic of the Marshall Islands,  has built a seawall around her house to keep rising sea levels from inundating her home. The government has taken similar action to protect the islands by implementing coast-protection systems and seawalls. The country may even have to relocate because of its vulnerability to global warming. Heine chairs the Climate Vulnerable Forum which includes 50 countries that will be most impacted by climate change despite having contributed very little greenhouse gas emissions. (2) Click here to watch Heine's speech at the Opening Ceremony of Climate Week NYC 2018.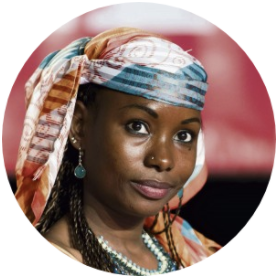 Hindou Oumarou Ibrahim, from the Mbororo pastoralist community in Chad, has been a leader in successfully lobbying to have the rights of indigenous groups recognized. She is working to bridge the gap between decisions made concerning climate change at the international level and the reality that she has experienced first hand on the ground. She says, "Each year I am seeing resources shrinking, and my people are struggling for survival." Ibrahim sees indigenous communities as the most vulnerable to the consequences of climate change, but also sees their potential to offer solutions. She says, "The traditional knowledge of indigenous people, that is centuries old, can help the world adapt." (2) Watch Conservation International's feature on Ibrahim here.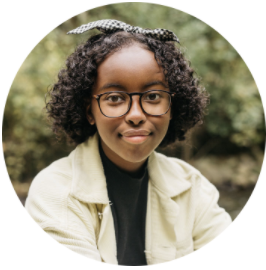 Isra Hirsi is an advocate for climate and racial justice and her identity as a Black Muslim woman has largely driven her work in this space. She has long seen a need for diversity within the climate justice movement and aspires to help others and make sure that all spaces are welcoming. She is the Co-Founder and Co-Executive Director of the US Youth Climate Strike and has led strikes all across the country. Hirsi states, "This movement is not one person, or one group. This movement is all of us and we need to make sure we value those who are disproportionately affected by this crisis. And allow those who are affected to lead" (4). Click here to watch an NBC News interview with Hirsi on her plans to address climate change.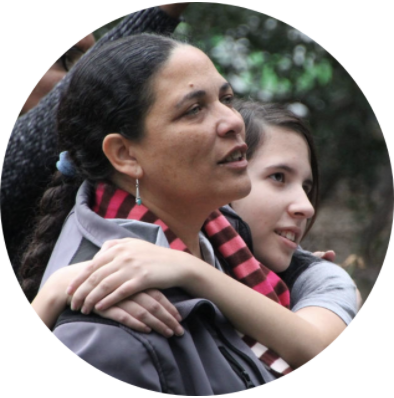 Jayden Foytlin, a teenager from south  Louisiana has witnessed the direct effects of global warming when her home has been flooded in storms. She was one of several youth who sued the federal government "for violating their rights to a livable planet." Her mother, Cherri Foytlin, is also a climate activist of Afro-Latina-Indigenous descent who is best known for opposing an oil pipeline in south Louisiana (6). Cherri fights for environmental justice in her community to honor her Dine-Cherokee ancestry and to carry on indigenous traditions of being good caretakers of the land. Her focus is on raising awareness surrounding the lack of potable water in several communities in Louisiana and fighting against the company that purchased the Bayou Bridge Pipeline, who is cited to have the worst spill record in the country. She is incredibly proud of her daughter and other young activists. She says, "They're everything. As long as they have good water in their bodies and good air to breathe" (3). Click here to learn more about the mother-daughter Foytlin duo and their efforts to protect the environment.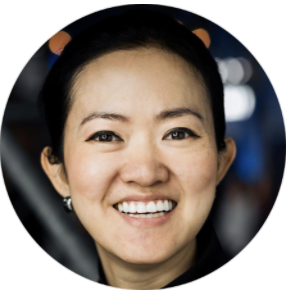 Kotchakorn Voraakhom is a landscape architect who has designed park-size cracks to help Southeast Asian megacities cope with climate change. Her 11-acre project in Bangkok was the city's first new public park in 30 years. This project received awards for its innovative design that absorbs and reuses excess water in a location most at risk from increasingly destructive storms, floods and sea-level rise. She plans to open a 36 acre plot to store more than 2.5 million gallons of water through her social enterprise Porous City Network. The organization focuses on green interventions like these "thirsty" parks, urban farming, green roofs and canal restoration to help these vulnerable communities adapt to future conditions (2). Click here to watch her TED Talk.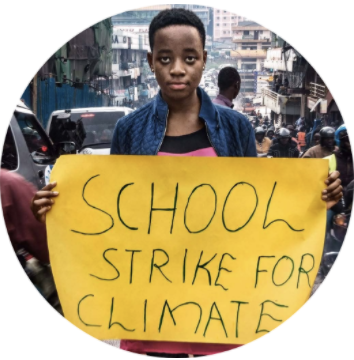 At 15 years old, Leah Namugerwa (15) runs Africa's largest chapter of Fridays for Future in Uganda. She has met with foreign ambassadors, Uganda's speaker of parliament, attended conferences in Rwanda, Kenya and Switzerland, started a tree-planting campaign and pushed for enforcement of the plastic bag ban in her country. She states "I want to raise a generation that cares about the environment. At least if the leaders can't make a difference, we can make a difference. We, as kids, we're not too young to make a positive difference" (1). Watch her in action here.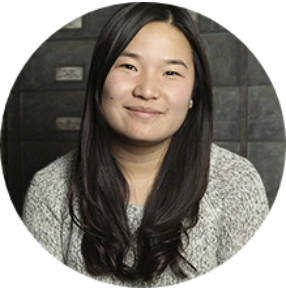 At 25, Miranda Wang is the CEO and co-founder of startup BioCellection. The company transforms "the most commonly used and unrecyclable plastics into new materials using pioneering chemical technology." Wang explains, "Plastics are just natural compounds and natural carbons tied together in an unnatural way, and once you disrupt that, you can use those natural building blocks to make anything. We can make a product from plastic garbage that's not only useful in new products, but it is biodegradable and can break down." BioCellection's pilot program with San Jose waste management facility was successful and the company is setting its sights on cities all over the world (2). Watch Wang explain her innovative startup concept here.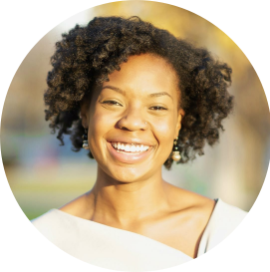 Rhiana Gunn-Wright realized the impact of the environment on social justice issues when she worked in Detroit's department of health in mid-2010s. She saw the need for the government to take action on climate change, but also acknowledged that solar panels alone wouldn't solve the problem when, she says, "People were being poisoned." At New Consensus, a think tank that collaborates with progressive lawmakers, she now works as the Green New Deal policy lead where she thinks through the details of the program and how to pitch the plan. Keep your eye out for Rhiana—her proposal could end up as law (2). Click here to watch Rhiana explain the Green New Deal.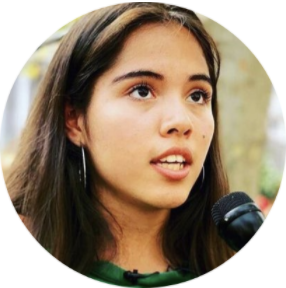 Xiye Bastida, considered New York City's Greta Thunberg, has been an active weekly climate strike leader since last March, when she led her school in the city's first big student protest for the environment. When asked what inspired her passion for the environment, she spoke of her parents who always taught her to care for the Earth and continue to follow indigenous traditions of performing weekly ceremonies to the waters and land. Her Chilean mother is a scholar at the Union Theological Seminary's Center for Earth Ethics and has been an environmental activist since she was a teenager, and her father, a member of the indigenous Otomi Toltec nation in Mexico, advocates for the protection of their local water and land (6). Click here to learn more about Xiye Bastida.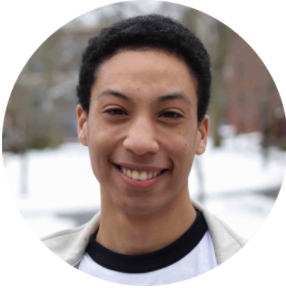 Zanagee Artis (19) from Clinton, Connecticut is the co-founder of Zero Hour, a youth-led volunteer climate organization. Zero Hour has named colonialism, capitalism, racism and patriarchy as the core causes of the climate crisis and Artis explains that the organization, "has built a movement around addressing the issue of climate change as a systematic injustice to marginalized peoples around the world." His focus is on creating policy solutions on a city, state and global level. Artis is especially passionate about environmental injustice in Arctic communities and researching how these communities can adapt, acquire government aid and preserve their cultures in regions where change is occurring much faster than elsewhere (5). Get to know a little more about Zanagee in this clip.
Sources: