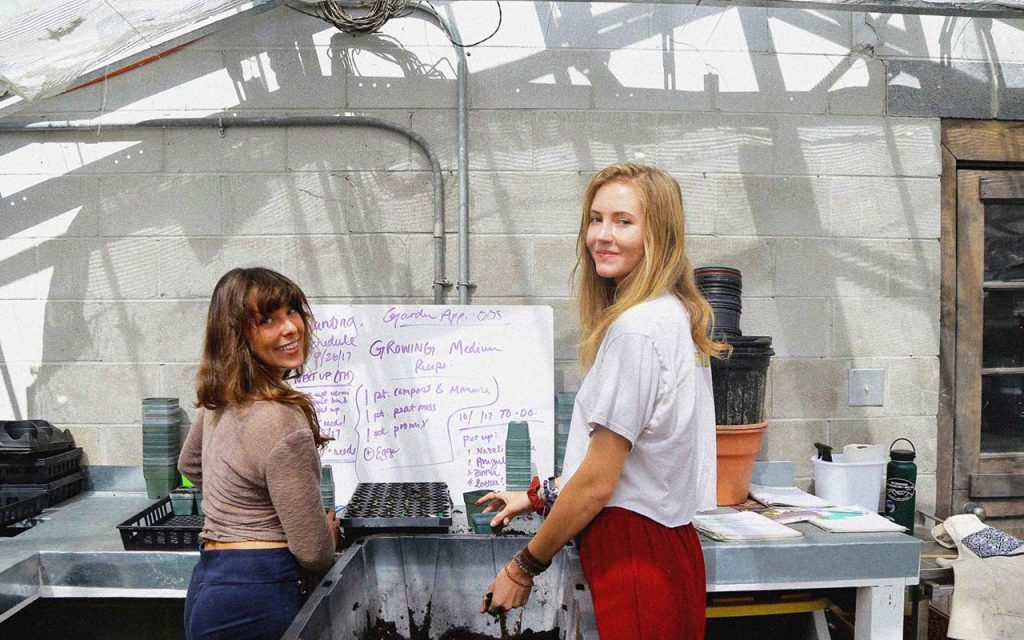 By Caroline Kelly
The College of Charleston Office of Sustainability's mission is much more than "greening" the campus. It's creating a resilient, holistic, and equitable environment.
"We create pathways for societal transformation based on political, social and ecological principles designed to make our systems – that we all depend upon – more sustaining," explains Director of the program, Dr. Brian Fisher.
As public awareness of environmental issues grew in the past decade – particularly on issues such as climate change and plastic pollution – the need for a paradigm shift towards a more sustainable society became clear to a group of College of Charleston students back in 2009.
These students pushed for and received a green fee initiative – an extra $10 per semester built into students' tuition.
Once the green fee had been collected, Business Affairs appointed Dr. Fisher, an interdisciplinary professor in the Environmental Studies and Political Science department, to be the Director of Sustainability.
Within an hour of holding his new position, Dr. Fisher created the Office of Sustainability.
"Initially it was really about moving the campus in a direction that took some form of action on the environmental and social issues," said Dr. Fisher. "As the Office of Sustainability grew, it has become a growth hub that allows students self –exploration while professionalizing and building skills that then operationalize their values in eco-social ways."
Since its implementation on campus in the Spring of 2011, the Office of Sustainability has developed several initiatives on campus including Zero Waste, Social Justice Coffee Hour, Garden Apprenticeship Program, the Bike Share Program, DIY Workshops and many more.
These projects reflect the Office's unique five-pillar approach to sustainability that engages environmental, political, social, economic and personal systems.
Adrian Barry, one of the founding students for the campus group, noted that most sustainability organizations do "typical" eco-efficiency projects that focus on cost-saving measures to reduce consumption and move toward alternative energy sources.
"Whereas, we're spending maybe 10 percent of our time on eco-efficiency, we're tackling things like racial justice, gender equity and reaching out to a-typical groups like Greek life to incorporate them into the fold," Barry said.
What is also unique about the Office of Sustainability is that it is truly student-run.
Take for example, Kevin Duda and his new Bee Campus Initiative.
Last summer, Duda partnered with the Office of Sustainability and the MUSC Urban Garden to make MUSC the first certified Bee Campus in South Carolina.
After his success at MUSC, he decided he wanted to make the College of Charleston a certified Bee Campus as well.
"The Bee Campus initiative's goal is to promote and maintain healthy pollinator habitats on college campuses," said Duda. "After the so-called 'bee-pocalypse' last summer, I felt it was a great time to implement the project and raise awareness."
Although it is not official yet, Duda is in the process of completing the Bee Campus certification application and working with campus administrators to achieve his goal.
Just like Duda, all other sustainability interns – or "sustainabilibuddies" as they like to call themselves – came to the Office with an idea and were given the freedom, materials and access to make those ideas realities.
Interns also have the option of taking over an existing initiative when the current project leads graduate.
"So if you compare this internship to internships at a typical place you're probably going to be doing grunt work. If you're lucky that grunt work isn't just getting coffee, it's doing research at a law firm or something. But that's still tedious and you don't really learn applied practice," said Barry. "I think the value that we offer to the students is they get to do a lot more than a typical intern which in turn can give them a more competitive resume which is what an internship should be about."
To Dr. Fisher, the students are the pride and glory of the Office of Sustainability.
"The students, particularly in this political climate, represent hope – whether they know it yet or not," said Dr. Fisher. "They work hard, they are seekers, and they are becoming highly adaptable."