Author: Rowan Emerson
What is the College of Charleston doing about all of its waste? One of the College's Campus Race to Zero Waste (CR2ZW) is a competition that works with over 300 schools across the U.S. and Canada, as well as 4.5 million students, faculty, and staff, to help reduce their waste, carbon footprint, and plastic pollution on campus. This is an 8-week long event in which CofC will be reporting the total amount of landfill they produce as well as the amount of landfill diversion that is accomplished through composting, recycling, and upcycling. How can you help CofC move toward zero-waste?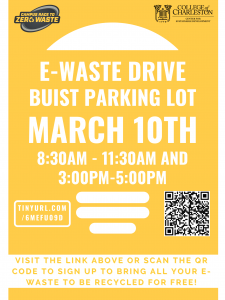 Think before you throw: make sure you are placing waste in the proper receptacles.

Participate in on-campus zero-waste events like the

Free Store

or

E-waste drive.

 

Become informed about the

specialty recycling

we have on campus like Terracycling, e-waste recycling, textile recycling, and composting.
Colleges and universities participating in CR2ZW have helped divert not only waste away from the landfill but also away from our natural environments and atmosphere. Through this competition, participants have helped to:
Cut out 380 million single-use plastic containers

Recycled and composted 48.6 million pounds of waste

Prevented the release of 70,875 metric tons of CO

2

into the atmosphere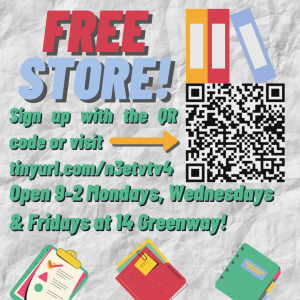 Globally only 9% of recyclable plastics are actually recycled, and food waste that ends up in the landfill produces methane, a powerful greenhouse gas. Help the College of Charleston move to be more sustainable and set standards for our community by participating in the Campus Race to Zero Waste!
About the author: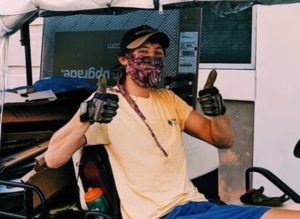 Rowan Emerson is the Zero Waste Diversion Strategy Intern and a junior biology student. He is very passionate about all aspects of sustainability, and when he is not working for the office, he puts on his other hat as President of Alliance for Planet Earth (APE). Outside of school and clubs, he can be found hanging around in a tree, riding his bike around campus, or trying to make projects out of materials he finds off the street.