Author: Jayne Pa
Today, we face the challenges of climate change, the effects of the COVID-19 pandemic, social injustices, and economic inequalities. Women in Sustainability are at the forefront of these challenges and have a vital role in creating a sustainable future. In Honor of International Women's Day, we celebrate and acknowledge the women in our communities committed to sustainable initiatives. 
Activist Greta Thunberg has focused the world's attention on environmental injustices and tackling climate change. She sparked a global movement by skipping school and protesting in front of the Swedish parliament. Her commitment and courage have inspired millions of people across the globe to join climate demonstrations. She was named Time magazine's person of the year in 2019. 
When Isatou Ceesay walked through her village of N'jar in Gambia, she saw her community was facing a growing problem of waste and plastic. She initiated a recycling project called One Plastic Bag in 1998 and since then has trained over 11,000 people on the dangers of plastic and the importance of upcycling waste. There are now more women leaders in her country and opportunities to create a healthier environment. 
Christiana Figueres is internationally recognized for her leadership and commitment to global climate change. She is at the forefront of sustainable development and climate change negotiations with national governments, corporations, financial institutions, think tanks, NGOs, and parliamentarians. She directed the successful Conferences of the Parties in Cancun 2010, Durban 2011, Doha 2012, Warsaw 2013, and Lima 2014, and the Paris Agreement of 2015. If you aspire to be a part of growing change through thought and actions, look to these women. 
Photo by Saph Photography from Pexels
About the Author: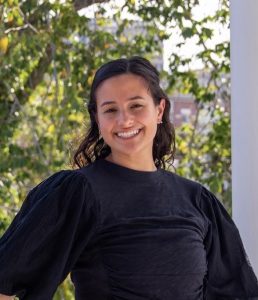 Jayne is a senior at the College of Charleston. She will be earning a Bachelor of Science in Anthropology while pursuing a second major in Dance and a Certification in Cultural Sustainability. Last semester, she worked as the Social Justice Coffee House intern for the Center for Sustainable Development. This semester, she will be continuing with the Center as the Student Engagement intern. When Jayne is not on campus, she enjoys running, exploring the outdoors, and hiking.