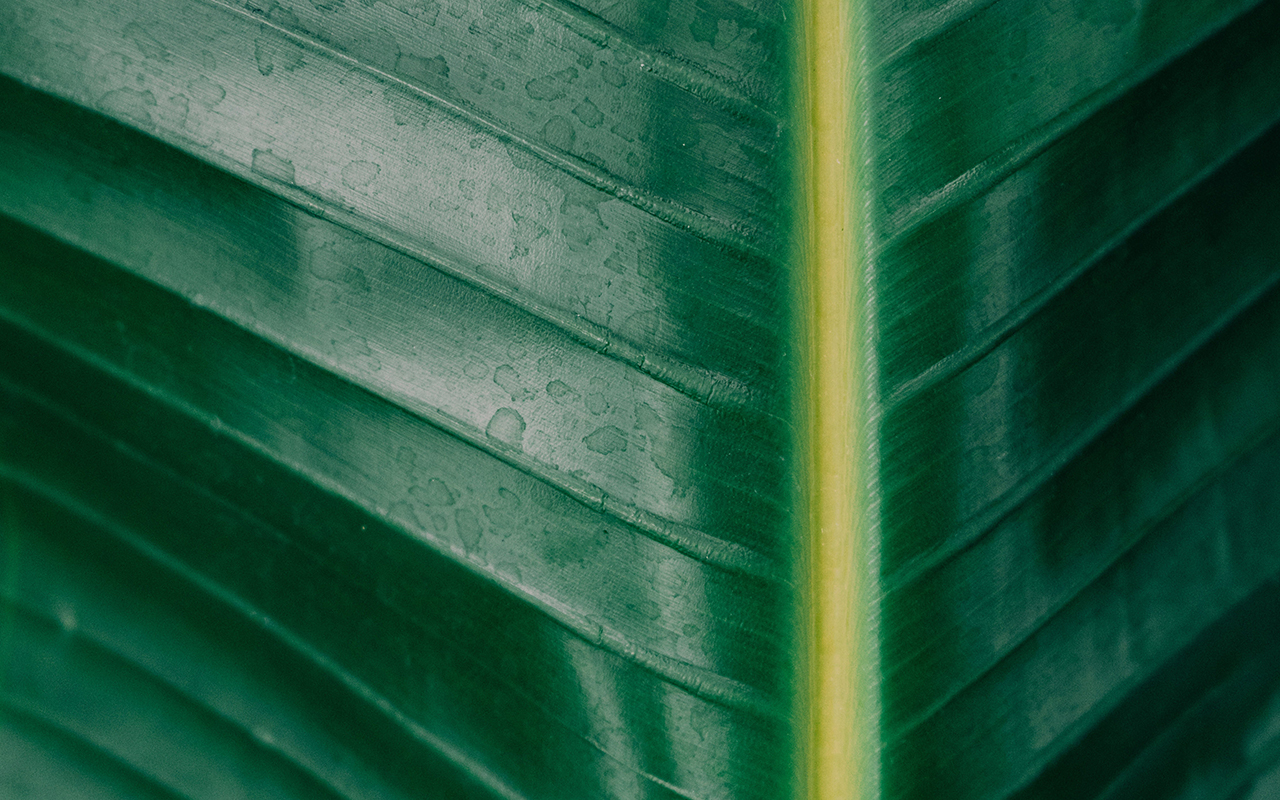 By Emma Berry
While New Years Eve has come and gone, it is still not too late to make a resolution.
Sometimes we have every intention of keeping a resolution… but then life gets in the way. The new year has already been off to a weird start in Charleston. On January 3rd, Charleston received the heaviest snowfall since 1989. All my plans to get ahead before classes commenced came to a screeching halt as the entire city shut down. When the snow and ice melted and classes begun, I felt completely unprepared for the semester ahead and found my resolutions slowly slipping to the back of my mind.  
Nonetheless I am here to tell you it is not too late if you too share the same lag that comes with January and the cold. I think a themed resolution for the year may help me stay on track and follow through, so I am making 2018 my Sustainable Year! Synonyms to describe sustainable include viable, feasible, continual, and worthwhile. These are all words I want to describe a new year's resolution and my 2018 year.
It is important to note that living sustainably encompasses all aspects of our world; from the physical to the spiritual, as well as mental. Sustainability involves balance. If one part of your life is not being fulfilled or cared for then it can affect other aspects. In the same way if the environment is not being cared for it can affect social issues negatively and vice versa. Below are some suggestions to begin to live more sustainably in all three aspects of your life. You may find that while increasing sustainability in one aspect of your life, you will start to see improvements in other areas as well.
Physical
This may be the easiest place to begin. There are simple things that can be done to begin shifting into a more sustainable lifestyle. Make a resolution to begin shopping for local fruits and veggies. This supports local farmers, decreases your carbon footprint, and also will improve your overall health by eating fresh and in season produce. Be sure to compost your scraps too for maximum reduction of waste. Perhaps make the effort to no longer use styrofoam or plastic bags as these are two products that never really get recycled. Look for products that are reusable or have minimal packaging. Once you begin thinking about waste it will become easier and easier to find ways to cut back.
Spiritual
Whether you ascribe to a particular religion or find a connection in your own way, understanding who you are and how you fit into the world can help keep you grounded and mindful. I have found when I take a few moments of my day to sit and reflect, I think more about my environment and surroundings. You could start by doing something quick and easy like a 5 minute breathing exercise. If you have more time you should head to the beach and go for a walk. I find this clears my head and connects me back to nature. Just by beginning to recognize your place in the world can be beneficial for your understanding of your impact on the world. You may begin to recognize what you are taking and giving back to the environment and begin to think about ways to take less.
Mental
Often ignored, mental health is extremely important and should be a top priority for all of us. When you begin to practice mindfulness or find some sort of spiritual way of looking at the world, mental health may also begin to improve. I have found for me that yoga can really help my mental, spiritual, and physical health. Yoga teaches us how to work through a practice. It may initially be really intense, but through the sweat and the movement you will find yourself sinking into a peaceful headspace. Getting out in nature is another wonderful way to clear your mind. Or if nature is less your speed maybe staying in bed and drinking a mug of tea.
Essentially, we cannot expect to take care of the environment when we are not taking care of our bodies that do so much for us. By living in a healthy, sustainable way you will find that mindfulness begins to seep into other aspects of your life! I believe that by making this year my Sustainable Year I will find myself much healthier physically, spiritually, and mentally and I too will find my impact on the environment growing smaller and smaller.