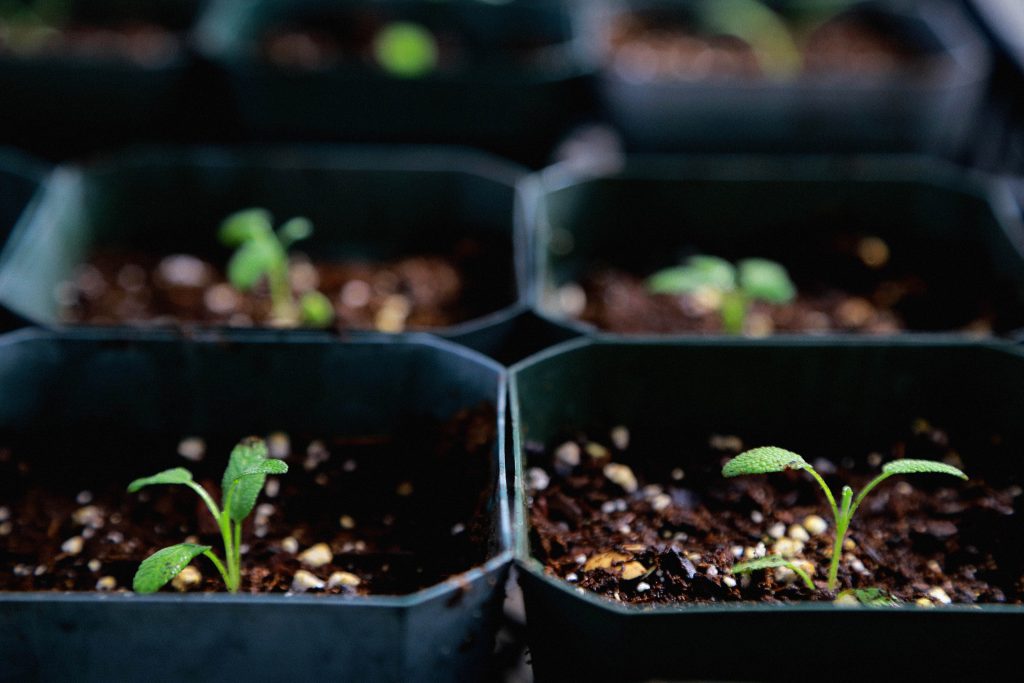 By Madeline Kiser
Humans deal with stress every day. Fortunately, our bodies desire to "adapt and keep balanced and healthy" (Winston & Maimes, 2007). In 2015, the American Psychology Association expressed that over 50% of Americans were stressed due to work, money, family, or health. It is also noted that younger generations, women, adults with disabilities, and individuals who are lesbian, gay, bisexual, and transgender consistently struggle with higher levels of stress than their counterparts. This leaves individuals searching for quick-fix ways to relax, which can lead to alcohol abuse, medication, poor nutrition, and tobacco misuse. However, there are natural complementary and alternative treatments for stress and anxiety that can bring relief to the mind and body. According to the Department of Health and Human Services, around 38% of Americans use some form of complementary and alternative treatment. Complementary and alternative treatments can include meditation, acupuncture, and herbal supplements.
Sage has been used in traditional medicine for over 4,000 years (Skracic, 2011). It was commonly considered the plant that initiated the difference between life and death, as Ancient Egyptians used sage for treating diseases and epidemics. This herb aids in pain relief, protects our bodies against oxidative stress, detains free radical damage, decreases inflammation, and fights off bacterial and viral infections (Hamidpour & Shahlari, 2014). The impact of sage on the digestive system, tissues, and brain has valuable results within our bodies. Sage is an introductory and easy herb to begin implementing in daily routines.
Sage is one of the herbs that the Garden Apprenticeship Program is growing in the College of Charleston greenhouse. This herb was chosen because one can drink sage leaf tea or add the fresh or dry leaves to many culinary meals. Sage is immensely valuable for college students as it relieves stress, builds our immune systems, and can even support memorization. As college students, we are continuously struggling to find remedies for stress and illnesses that occur due to everyday pressures. Stress impacts health and wellness through the body and mind, and sage is a natural alternative to pharmaceutical drugs that are commonly used to reduce anxiety caused by stress. It is vastly important to take care of our bodies throughout the semester, especially as final exams are heaving towards us. In order to avoid illnesses that transpire in our bodies as a result of the pressures that arise from balancing school, work, family, friends, and ourselves, natural remedies are exceptionally important and valuable. Managing health through complementary and alternative treatments is accessible and can be implemented in habitual ways. Focusing on nourishing your body can help you mentally, physically, and emotionally, essential for balancing life and staying grounded.
Take sage tea to the library while you study!
Stress-Ease Sage Tea:
You can compose a calming tea from dried leaves of a sage plant. I usually find fresh sage leaves at the Marion Square Farmers' Market on Saturdays or at the local Veggie Bin on Spring Street.
Bring 1-2 cups of water to a boil in a saucepan
Place 1 teaspoon of dried sage leaves into boiling water
Leave the sage leaves in the water for 10 minutes before straining the leaves
Strain the substance into a cup
I add honey to my tea to subdue the bitter taste.
You can also buy sage tea bags to be more time efficient.
Works Cited:
According to a New Government Survey, 38 Percent of Adults and 12 Percent of Children Use Complementary and Alternative Medicine. (2012, January 10). Retrieved November 08, 2017.
Hamidpour, M., Hamidpour, R., Hamidpour, S., & Shahlari, M. (2014). Chemistry, Pharmacology, and Medicinal Property of Sage (Salvia) to Prevent and Cure Illnesses such as Obesity, Diabetes, Depression, Dementia, Lupus, Autism, Heart Disease, and Cancer. Retrieved November 02, 2017
Kornati, S. (2011). Salvia . Retrieved November 02, 2017.
Stress in America . (2015). American Psychology Association . Retrieved November, 2017
Winston, D., & Maimes, S. (2007). Adaptogens: herbs for strength, stamina, and stress relief. Rochester, VT: Healing Arts Press.