Author: Chase Austin
Even though we all want that delicious leftover sandwich on Black Friday, by the Friday after, the deals aren't the only thing that's black. No judgment if you like to eat moldy turkey, but most people end up throwing that away, totaling up to about 200 MILLION pounds of turkey that are thrown away each year, so doing your part to reduce your waste can be pretty important. 
I don't expect you to never eat turkey again or to stay home this year. 
With these tips, you will find many ways to reduce your waste and celebrate, while still keeping your favorite delicious traditions.
Only buy what you need. 
The easiest way to cut down on how much you throw out is to cut down on how much you buy. Get a count of how many people are coming and buy just enough for everyone to have their share (plus leftovers, of course). 
Cousin Billy leaving his 7 kids at home this year? No worries – a chicken can easily feed your smaller group without all the waste. If you can't give up your favorite bird, you can also easily buy a smaller turkey from your local turkey farm.
Ask your guests what they'll eat beforehand. If no one will eat the cranberry sauce, don't buy it!
Leftovers are a slippery slope. 
It's easy to plan to eat extra turkey for the next week, but you inevitably will get tired of it. Everyone says they'll take some, but then they would be stealing all of your good Tupperware, and you can't have that, you Tupperware-hoarding Smeagol you. 
Make them bring their own. If they want to come in and gorge on the delicious turkey you spent 6 hours cooking, they better bring their own Tupperware and take some food home. 
Ask who will be taking home leftovers, and stick to that. If everyone says beforehand that they don't want any, great! You can buy less food. This ends up benefiting everyone – they only take home what they want and as much as they want, and you get to keep all your good containers.
Freeze whatever you can't eat right before it goes bad. Next March, when the government says you can't leave your house for several weeks, you already have your meals.
Do you have to waste that?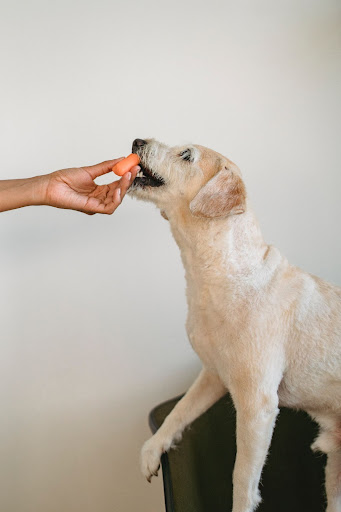 No. No, you don't. Turkey bones, plus whatever vegetable scraps you have, make a delicious broth for all that ramen you're going to eat when you get back to campus. 
Some leftovers are a good excuse to visit someone's dog – Spot loves turkey, but not bones or onions (please double check before feeding anything to a dog).
Compost, compost, compost. I'm sure you've heard it 100 times, but composting your meatless foods is super great at reducing waste, and awesome fertilizer. Do not put the turkey in your compost, it will not end well.
Give thanks to our dear Mother Earth this year and reduce your waste. I promise, she will appreciate it more than your family appreciates the deep-fried turkey that almost exploded while your uncle was cooking.
About the author:
Chase Austin is an Environmental Geoscience major and the current Student Engagement Intern for the Center for Sustainable Development. Food is his secret passion – if he is home, he is probably cooking something wacky (or a quesadilla). 
Feature image by Karolina Grabowska from Pexels
Other image by Samson Katt from Pexels