Media Team
Camela Guevara
Media Manager and Lead Designer
Camela Guevara graduated from the College of Charleston in 2010 with an art degree. While at the college, she learned garment sewing at the Rose Knot, an alterations shop. Sewing found its way into her artwork, while renting a studio at Redux Contemporary Art Center. She has worked in sewing, small-scale manufacturing, and art supplies, in addition to photography and graphic design. She has done branding for non-profits such as Carolina Youth Action Project and Redux Contemporary Art Center.
In her artwork, she creates handmade monuments to unsung labor through sewing, weaving, and embroidery. She teaches embroidery with a hand screen printed sampler of stitches. She is currently creating a handmade wardrobe to reduce dependency on fast fashion.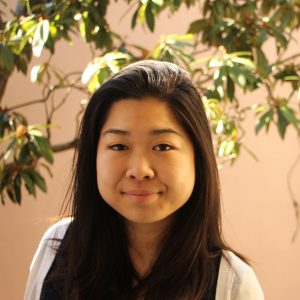 Julie Chea
Creative Content Developer
Julie is a recent graduate of the College of Charleston in the spring of 2018 with a degree in Computing in the Arts, with a concentration in Studio Art. While at the College, she was actively involved in several organizations that focused on social justice, diversity, and sustainability. She was also one of the first members to participate in the Urban Agriculture Apprenticeship. Now as she navigates post-grad, she strives to explore the intersections of art, technology, and activism in order to pursue additional paths that cultivate dialogue about social justice and community narratives in today's tech-saturated culture. Always excited to collaborate as a team, Julie thrives in environments that seek to empower one another while promoting mindful and sustainable practices.
Sabrina Warner
Graphic Design and Web Designer Intern
Sabrina is a Senior at the College from Charleston, SC. She is studying Computing in the Arts with a concentration in Digital Media. In this internet-driven generation it is vital to not only promote sustainability through our actions, but through various online educational platforms. She will be working on the Office of Sustainability's online platform, Synergies, which aims to educate and inspire the greater community to embody sustainability in their everyday lives. In her free time, Sabrina loves to take hot yoga classes, read poetry, and swim in the ocean.
Tanner Glaze
Podcast Intern
Tanner is a Psychology major at the College of Charleston. Tanner originally started at the Office of Sustainability as a partnership intern with Lowcountry Street Grocery (LSG). LSG is a mobile farmers' market that brings fresh local produce to communities in need. Her job was to help locate communities that were considered food deserts and to help LSG design a bus route. Tanner is currently working on a new project with the office's Marketing Team creating social sustainability podcasts. Social sustainability is her passion. The intersect between environment and social issues is important, but often forgotten. Social issues are an important part of sustainability, and Tanner hopes to bring awareness this aspect of sustainability.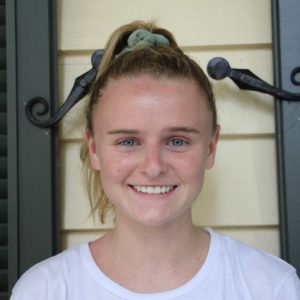 Caroline Ross
Social Media Intern
Caroline Ross is currently a Junior at the College majoring in Communication with a minor in Environmental and Sustainable Studies. Growing up in Seattle, Washington and attending the Environmental and Adventure school spurred her passion for the earth at a young age and that passion continues to grow with her as she hopes to leave this earth cleaner and greener when that time comes. Seeing the pollution around the world through her travels to South East Asia and Indonesia as well as the environmentally sensitive parts from living in New Zealand has only made her more determined to make a difference and spread the word on being environmentally friendly through life and living. She loves to scuba dive and has noticed the degradation of the oceans from diving in many reefs over the past 6 years including in the Caribbean, Hawaii and Mexico. This continuing her avid niche for recycling and making environmentally conscious water decisions and living a minimal waste lifestyle. She enjoys listening to music and attending music festivals as well as watching documentaries, capturing and editing photos, having beach days and enjoying sunsets when time allows. After graduating she plans on working and traveling in Australia for two years.
Office of Sustainability Staff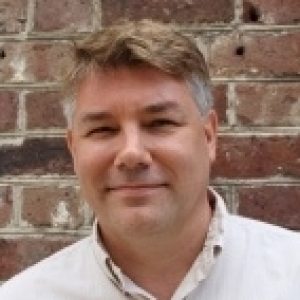 Dr. Brian Fisher
Director
Dr. Fisher came to the College of Charleston in 2009 after getting his PhD. from UC Irvine. He has a joint appointment in the Office, sharing time between serving as Director and teaching courses out of the Political Science department. In his free time he enjoys supporting his Pittsburgh Steelers and alma mater Auburn Tigers and spending time with is wife Brenda and their four children.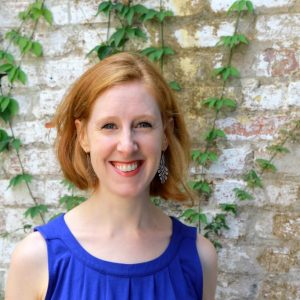 Dr. Ashley Lavender
Internship and Student Coordinator
Dr. Lavender joined the Office in May 2017 after teaching at the College of Charleston during the 2016-2017 academic year. In addition to this full-time staff position, she enjoys teaching various courses related to sustainability in the Department of Biology. She earned her B.S. in Ecology and Evolutionary Biology (minor: Marine Biology) and B.A. in German at the University of Connecticut and then went on to Drexel, Penn State and Old Dominion Universities to earn her M.S. in Biology and Ph.D. in Ecological Sciences. Shortly before completing her doctorate, she was selected to participate in Duke University's Marine Conservation Summer Institute. Her perspective has widened from environmental stewardship as the effects of human activities on the Planet become increasingly more pronounced and pervasive, calling for a holistic, constructive, and multi-tiered approach to sustainability. Basking in nature, studying and mitigating the impacts of human activities on aquatic life (especially acoustic impacts), connecting humans to life's source, rehabilitating wildlife, dancing, practicing yoga, co-managing an upcycled accessories business, engaging with the community through public outreach and partnerships, and studying and conserving turtles are among her passions. She indeed has a zest for life and is thrilled to be a member of the Office of Sustainability Team!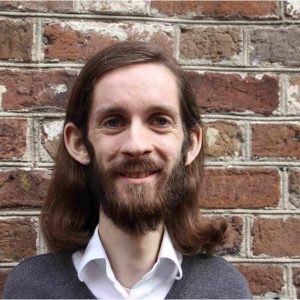 Adrian Barry
Office Manager
Adrian Barry was a Political Science student at the College, originally from New Jersey. While at CofC, Adrian was active on campus, founding CofC for Urban Agriculture and Green CofC, as well as serving as President of the Political Science Club, an active member of SC Student Legislature, and an honorary "Friend of MESSA." Adrian was appointed to the President's Advisory Committee for Sustainability and the CofC Labor Day Celebration Planning Committee, and, as a SGA Senator, Adrian created the Student Sustainability Committee. In that capacity, Adrian was invited to join Dr. Fisher's Sustainability Task Force as the undergraduate class representative, and went on to help found the Office of Sustainability, where he worked both as an Intern Coordinator and a Sustainability Fellow. Adrian is looking forward to rejoining the Office as a member of the staff and annoying everyone with his institutional memory of how things worked back in his day!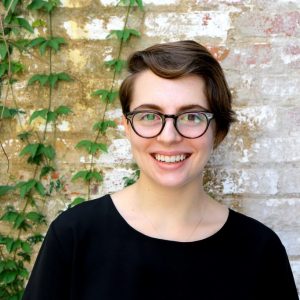 Bianca Lapaz
Assistant Internship Coordinator
Bianca LaPaz has been a resident of the Charleston area for most of her life. She is a third year Urban Studies major at the College of Charleston, concentrating in Sustainable Urbanism, and is minoring in Environmental & Sustainability Studies. Bianca spent a year as an intern working on the Social Justice Coffee Hour team before being hired as the Assistant Internship Coordinator. She is a born-again environmentalist and social justice advocate through her involvement in the Bonner Leader Program. Her hobbies include reading, writing, sewing, bird-watching, making artwork, collecting specimens for her shadow box, listening to podcasts, and mothering her elderly cat, Moby. She is infamous for her existential Snapchats and dried flower arrangements, and takes pride in her enigmatic qualities. Sustainability has been her passion for several years now, with the foundation being set through a lot of self-education and exploration late in high school. Her time at the College and especially at the Office has broadened her horizons when it comes to learning to live sustainably and make sustainable decisions. She seeks to use her degree in Urban Studies to address various issues surrounding sustainable urban planning, especially in the face of climate change, in the hopes of promoting environmental, economic, and social justice. Bianca is looking forward to working for the office in this new capacity and supporting the interns and fellow staff in all of their endeavors.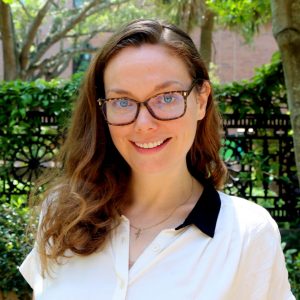 Jennifer Saunder 
Zero Waste Program Manager
Long time friend of the office, Jennifer first got involved in campus sustainability issues as a graduate student in the Masters of Environmental Studies Program 2009-2012. After teaching in Japan for three years from 2012 to 2015, she returned full-circle to CofC as an adjunct professor of environmental studies Fall of 2016. She joined the Office of Sustainability in an official capacity as Zero Waste Program Manager in May of 2018. Ever looking for points of intervention in systems responsible for environmental degradation and social injustice, she is a big proponent of community involvement and taking action on multiple scales. She's a co-creator of The Stone Soup Collective, a nonprofit dedicated to making healthy food for those in need. Please feel free to reach out to her about ways you can get involved! She also enjoys martial arts (aikido and karate in particular), reading, being outside, and plants (growing, eating, and otherwise enjoying them). 
Eliza Bower
Sustainable Transportation Manager
Eliza Bower graduated from the College of Charleston in the spring of 2015 with a degree in Historic Preservation and Community Planning, and Art History, with a minor in Urban Studies. Now she is in grad school getting her masters in Community Planning Policy and Design.  Eliza is the Sustainable Transportation Program Manager at the office. She manages the college's Bike Share Program, promotes bike safety, and encourages the campus community to use alternative transportation. You can see her riding around town on her bumper sticker-ed bike wearing a lavender helmet.